Covid-19 Survey: How Long It Will Take Kenyans to Recover Financially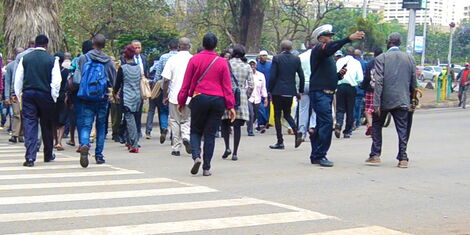 A new survey released on Thursday, July 2, warned Kenyans to be prepared for long term effects of Coronavirus (Covid-19), even as the country prepares for reopening. The report dubbed Understanding the New Normal Consumer was conducted by SCANAD, a Sub-Saharan firm that analyses consumer behaviour.
The report looked at the changing consumer environment across various standpoints – behaviour, consumption and culture.
SCANAD detailed that 84% of consumers are glaring at the reality of financial uncertainty as their households continue to reel in from the negative impacts of the Coronavirus.
It added that 40% Kenyans are financially vulnerable while less than 30% are hopeful of a financial rebound in three months with the rest, approximately 30% looking at 6-12 months to bounce back financially.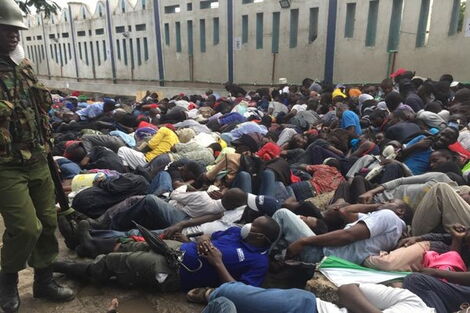 Police order Mombasa residents on the ground on March 27, 2020, just hours before the start of the nationwide curfew
The report stated that a decline in economic activity in the country's main hubs has put immense financial pressure on Kenyan households and businesses. This has led to over half the employed populations receiving a salary cut, an estimated 435,000 Kenyans losing their jobs with up to 47% of them relying on food donations to survive.
"Social disruption, business closures, mass unemployment and an uncertain future are just some of the things preoccupying the minds of Kenyans today," SCANAD CEO Sandeep Madan stated.
He added that increased uncertainty has resultantly triggered bulk buying and adventure as consumers are now trying out new products and brands.
"Increasing unemployment, underemployment and salary cuts mean that everyday survival has become an uphill task," Madan revealed.
While COVID-19 affects every single person on earth at the same time, the report outlined that as a result of various inequalities that existed before, various social classes are experiencing the effects in very different ways and intensities.
For those on the top of the economic pyramid, the pandemic has only meant a disruption in their lifestyles yet for those at the bottom, it has threatened their very survival.
Survivors include households that have lost a significant part of their income (if not all) as a result of the pandemic. The middle class consists of households who've lost only part of their income, mostly side-hustles or job cuts, but can still afford to stay afloat. The top class encompasses households that have felt little to no financial impact but have had their social lives disrupted as a result.
The survivors are hoping for relief, middle-class reassurance while top-class are waiting for release from lockdowns and curfews to return back to their lifestyles.
As a result of government measures stipulated to curb Covid-19, new attitudes, perspectives and internal conflicts have formed as consumers continue to adapt to the new normal. Kenyans had to battle between isolation as the government enforces social distancing and finding new ways to socialise and connect with the community, concern on health impact and loss of income which became a reality and between loss of normalcy and new routines.
They also had to adapt from fear of unknown to finding opportunities in the unknown as Coronavirus cases upsurged.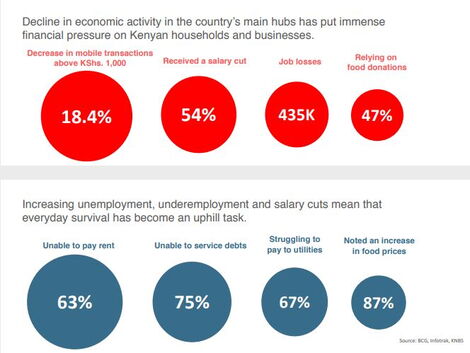 A screengrab of the survey by SCANAD released on Thursday, July 2
Related