CS Kagwe Talks About His Supportive Family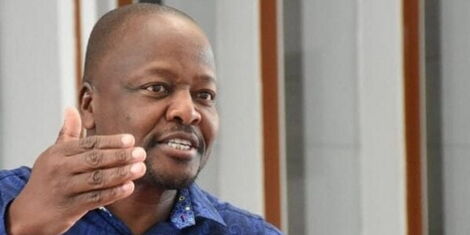 Health CS Mutahi Kagwe's children have taken a cue from him as most of them have studied abroad in leadership and administration courses.
In an interview with KTN News in 2017, Health CS Mutahi Kagwe, while lauding how supportive his wife and family were in his political career, disclosed that his eldest son works at the African Union (AU).
"I have grown up children who work, my son Kagwe Mutahi works for AU in Addis Ababa, another one works at a bank and two are in school (one of the two was Kahu Mburu Mutahi, a rapper)," Kagwe revealed.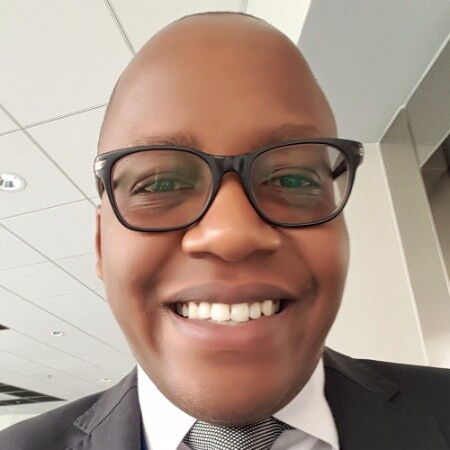 Kagwe Mutahi, CS Mutahi Kagwe's eldest son, an African Union official
Kagwe Mutahi, the eldest son, was named after CS Mutahi Kagwe, and has enjoyed a brilliant career at AU in Addis Ababa, Ethiopia while working under the Intergovernmental Authority on Development (IGAD), a trade bloc in Africa.
Kagwe Junior joined AU as a Programme Officer, a role he held for close to six years, from February 2012 to December 2017 before getting promoted to be the Head of Permanent Representative to the African Union.
The Permanent Representatives Committee (PRC) comprises Permanent Representatives to the Union and other diplomats of Member States. The PRC conducts the day-to-day business of the African Union (AU) on behalf of the Assembly and Executive Council.
Before joining AU, he served as a Food Security Officer for IGAD for ten months, between January 2010 and October 2010 and as Conflict Analyst Assistant for the same organisation between October 2010 and December 2012.
"In my 8 years of professional experience, I have developed myself as an international development professional focused on peace, prosperity and regional integration of the African continent at a policy level," he describes himself on LinkedIn.
Kagwe Mutahi attained his A levels in History, Business Studies, Psychology and Sociology Braeburn College before joining the University of Kent, UK, where he graduated with a Bachelor of Arts in Politics and International Relations.
He progressed with his education, learning Spanish at the Universidad de Salamanca, Madrid, Spain and attained a Master of Science (MSc) in International Development (Conflict, Security, Development) at the University of Birmingham, UK in 2016.
Related