CS Magoha: Students Might Stay Home for 1 Year [VIDEO]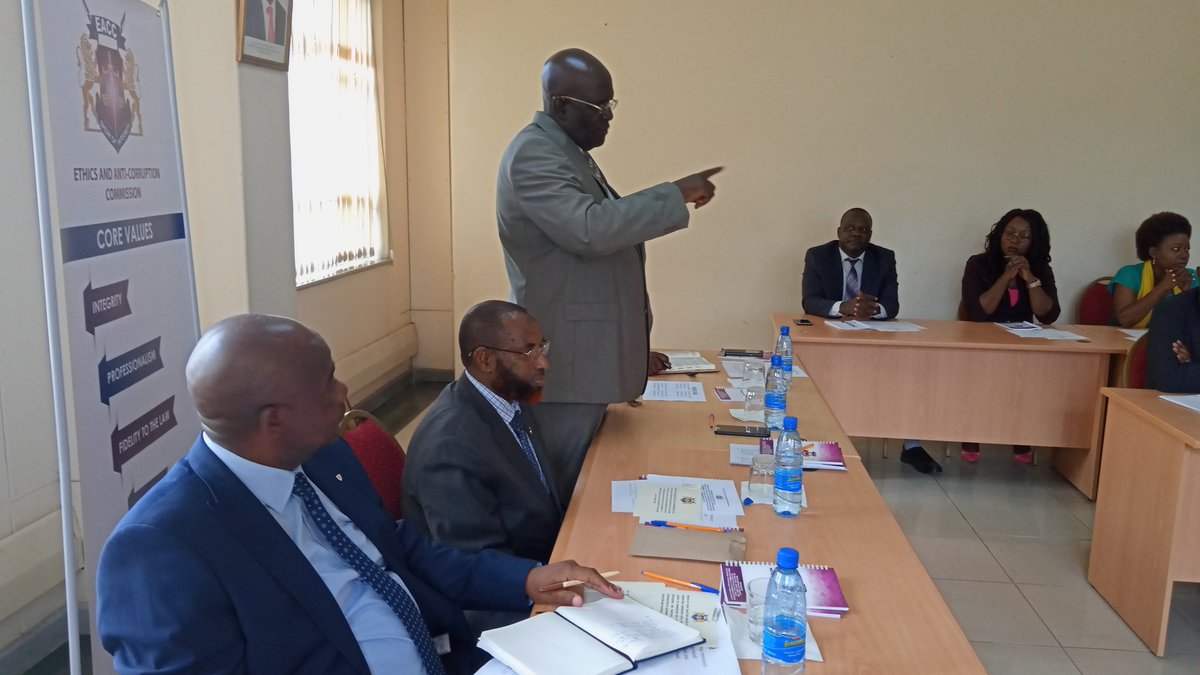 Education CS George Magoha on Thursday, May 7, hinted that learners in both secondary and primary schools could stay home for up to a year as a worst-case-scenario.
While appearing before the National Assembly's Education Committee, the CS explained that the opening dates were to be determined by the pandemic and would keep being pushed forward until such a time when it would be deemed safe for schools to reopen.
He further noted that even if the pandemic lasted for a year, considering that cases were still rising, the ministry would be forced to postpone the school calendar for that period.
"Learning institutions had to close early for first term. In addition, the opening of the second term has been rescheduled by one month effective of May 4, 2020, as the Ministry continues to monitor the Covid-19 situation.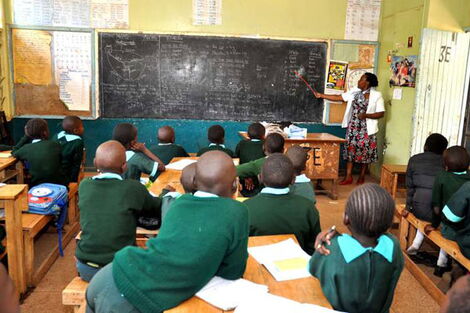 A teacher and students inside a classroom at Kawangware Primary School, Nairobi, on October 5, 2015.
DAILY NATION
"Irrespective of what we are saying or doing, the pandemic must be controlled first. Everything else will have to follow," explained the CS.
"If the situation becomes out of control we shall have to bite the bullet. The children are alive and safe at home and if it means they have to stay for a year so be it. It is not only in Kenya where this is happening," he added.
He, however, maintained that the state had not postponed the national examinations yet.
"If I was to speak as a doctor, I would say that perhaps it is too early to give any specific dates as that the National Assembly is asking for, it will be speculation.
"The government has said that examinations have not been postponed. If the situation was to change as we move in the course of the month, nothing stops the government from saying that it is safe enough to risk opening schools," continued the CS.
In order for the students to prepare adequately, he explained that lessons were being aired on radio stations across the country and that a website had been set aside to equip the learners.
"In addition to TV and radio lessons, the Kenya Education Cloud has proved useful for the candidates who are set to sit for national examinations this year," he explained.
There had been an uproar over the government's decision not to postpone national examinations with stakeholders claiming that students would not be adequately prepared to tackle them.