Cytonn CEO: Lessons Learnt After Losing Job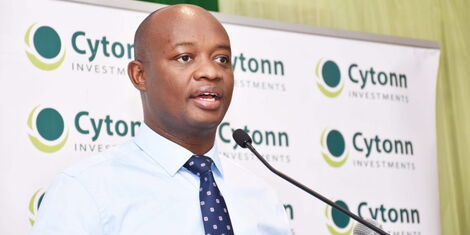 Edwin Dande, founder of Cytonn Investments has opened up on important lessons he learned after losing his job back in 2008.
Dande has a rich history in the business world having worked as an accountant and investment banker at KPMG and Lehman Brothers in the United States.
Speaking in a recent interview with former Kiss FM radio presenter Caroline Mutoko, Dande revealed some of the lessons he picked up after losing his job.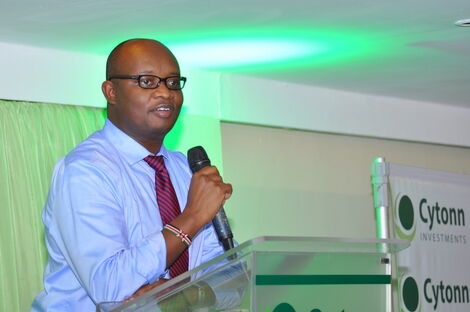 Chief Executive Officer and Managing Partner at Cytonn Investments, Edwin Dande speaking at a past event.
"During the 2008 financial crisis, I happened to be laid off and I had to go home. The future became blurry as at the time, we were living in a big house in Preston New Jersey. In just three months, we could not meet our mortgage payment.
"I made a decision there and then that we would never indulge in a lifestyle that we could not sustain. People look at executives and think we enjoy different lifestyle but we have as many obligations as any the other person," he explained.
Dande, however, chose to look at his misfortune from a positive perspective and decided to pick up lessons as he was dealing with a new skill set.
The former Bank of America employee added that lessons learned during a crisis equip one with the ability to tackle future calamities.
"People should realize that one can learn a lot of lessons in these difficult moments, that will give you a skill set for the future," he added.
The Cytonn founder also urged people not to use the Covid-19 pandemic as an excuse to be irritable to people and asked people to manage themselves.
The 43-year-old also added that sometimes it is wise to admit that you are not okay mentally and seek help, just like one would visit the dentist when experiencing a toothache.
Dande earned a Bachelor of Science Degree in Accounting at Monmouth University in New Jersey and holds Finance Major from the Wharton School University in Philadelphia.
His comments come after the rate of joblessness in Kenya doubled over the last two months due to the Covid-19 pandemic, rising to 10.4% from 5.2%.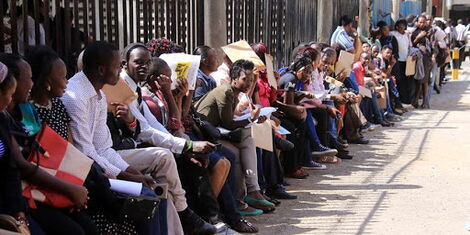 Jobseekers wait to hand in their documents during recruitment at County Hall in Nairobi, 2019.
Related