David Wartnaby: Nightclub Sweeper Who Conquered Kenyan Radio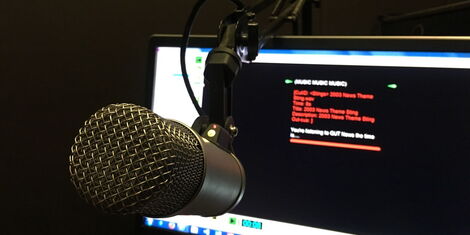 If you are an ardent radio fan, you have probably heard the indistinguishable voice of David Wartnaby during commercials on Kenyan radio stations over the last decades or so.
Described simply as 'the man with the voice', the London-based voice-over artist has worked his way into becoming one of the world's most sought-after voices.
His is the unmistakable voice that pours out of radios and TVs throughout the world every day; a vocal surge that has enthralled many a listener for more than 20 years. His voice-overs on Kenyan radio have been some of the most recognisable for decades
David studied media and theatre at Trinity Catholic High, then jumped straight into presenting radio shows, and producing and voicing promos and imaging.
Listen to David's brief demo reel below:
Uknown to most, David actually dabbled at a nightclub in his formative years, where he become adept at mastering the menu and sweeping up broken glass.
Over the years, he has morphed into a versatile voice artiste specialising in live presentations, promos, audio imaging, adverts, narration and audiobooks across all media platforms.
Years of mastering his craft now allows 'the man with the voice' to focus on voiceover – announcing, narrating and voicing for broadcasters, commercial agencies and corporate content, at the comfort of his home studio.
With a client list that includes CNN International, the BBC, National Geographic and Kenyan radio stations like Classic 105 and Kiss FM, it is easy to see why David is the go-to guy for unforgettable "radio imaging" and TV promos.
Other major clients around the world include Spotify, Xbox,  Ikea, the United Nations, LinkedIn, Garmin, Channel 5, ITV2, and Microsoft to name but a few.
In February 2019, he launched his own company, Battersea Podcast, named after his home town, Battersea in South West London.
The company draws from David's unparalleled experience in the audio production industry, and he, alongside his team, help clients in conjuring up world-class audio productions for podcasts.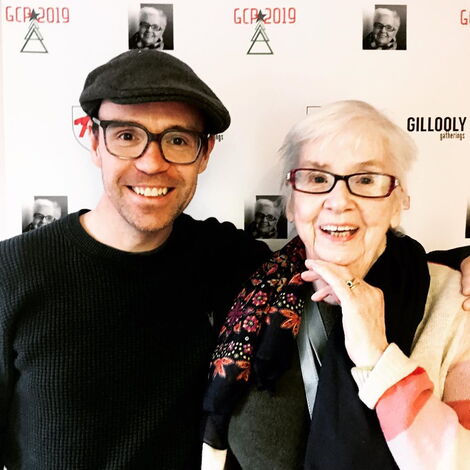 David Wartnaby (Left) pictured with his grandmother. December 17, 2019
Related