DCI Exposé: How Kenyans Are Consuming Poisonous Imported Foods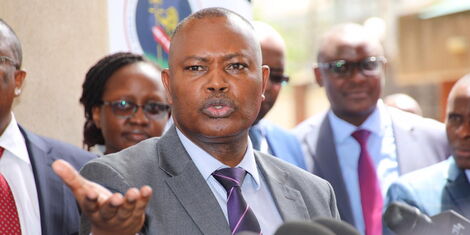 An exposé by the Directorate of Criminal Investigations (DCI) has unearthed how unscrupulous government officials in cahoots with cartels to import foods that are hazardous to Kenyan consumers.
The DCI report shows the traders import substandard consumer goods found to contain chemicals associated with causing kidney diseases and heart complications.
DCI nabbed several goods ranging from rice, sugar, cooking oil, milk, energy drinks, soft drinks, fertiliser and petroleum products, and other counterfeit products which are gaining entry into the Kenyan market without adhering to regulations.
Cooking oil varieties seized were tested and a conclusive report detailed that they did not have Vitamin A essential for immunity and vision but had an outrageous amount of iron.
File image of Brown Sugar
Other items such as sugar were found to exploit the real brands in the market and were packaged similarly to the most common and used brands.
The sugar samples tested indicated that the commodity had higher levels of bacteria, mould and yeast. This can lead to nutrition effects in the body, explaining, in part, why the government banned all brown sugar imports on Thursday, July 2.
The agency also unearthed counterfeit alcohol and pharmaceuticals, diapers and plastic bags. On Saturday, June 13, a report by BioMed Research International and Kenya Medical Research Institute (KEMRI) had also uncovered how pharmacies in Nairobi were selling counterfeited amoxicillin tablets.
On Saturday, June 20, renowned investigative journalist John Allan Namu further exposed how hazardous pesticides were being sprayed on groceries sold in Kenyan markets. Namu lift the lid on the pesticides while joining a petition spearheaded by Uasin Gishu Women Representative Gladys Boss Sholei.
Shollei has urged the government to withdraw dozens of harmful pesticides from the marketing arguing that they contain harmful chemicals which can destroy both human and environment.
The DCI detailed that the imported goods pass through the port of Mombasa, Shimoni, Lunga Lunga and the highly guarded Jomo Kenyatta International Airport (JKIA).
Money generated from the crude business is then shipped to offshore accounts. In June 2020, DCI boss George Kinoti stated that the agency would apprehend the cartels in bed with government officials with those already apprehended to be arraigned after Covid-19 scales down.
"Unsuspecting citizens are buying goods from well-connected cartels at high prices as if the (excise) duty has been paid in full. Unless the fight is fully supported and sustained by all stakeholders, Kenya risks becoming a dumping site for counterfeit goods, killing its own industries and the hopes of production of raw materials," Kinoti detailed adding that they had managed to save Kenya Ksh 2.2 billion in the crackdown against illicit and counterfeit goods.
A report published on Wednesday, June 10, revealed that the national government lost an estimated Ksh279 million to illicit trade each day in 2018 indicating that much effort was needed to curb the rising menace.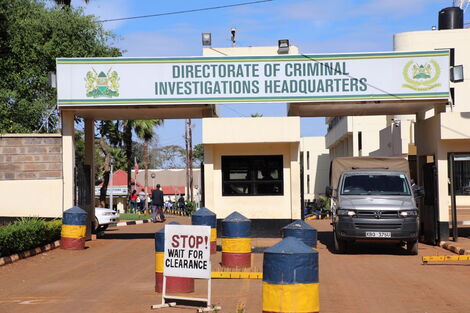 Directorate of Criminal Investigations headquarters along Kiambu Road
Related