DCI Kinoti Summoned for Failure to Release Echesa's Vehicles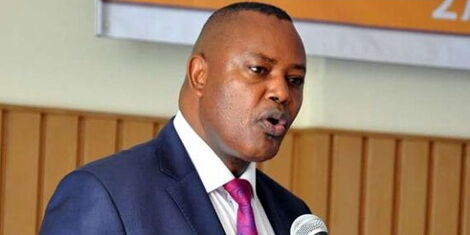 A magistrate court sitting in Kambu County on June 26, summoned the Director of Criminal Investigations George Kinoti over his alleged disobedience to an order.
The court had directed the release of motor vehicles belonging to former Sports Cabinet Secretary Rashid Echesa but DCI officers declined to allow them out of custody due to an ongoing investigation.
The order issued hereby requires the DCI to appear in court on July 3.
The court order seen by Citizen on Friday, June 26, indicated that DCI Kinoti is required to appear in court on July 3.
"You are hereby required to attend this court at 8 pm on July 3, 2020 in the above case to explain why you have not released the motor vehicles as ordered by the court in the above case and remain in attendance until released." the summon noted.
Echesa's cars and guns had been impounded in connection with a case where the former CS was accused of participating in a Ksh39 billion fake arms deal.
The police had seized the items during a raid at his house in Karen, Nairobi, on February 13 and 15, 2020.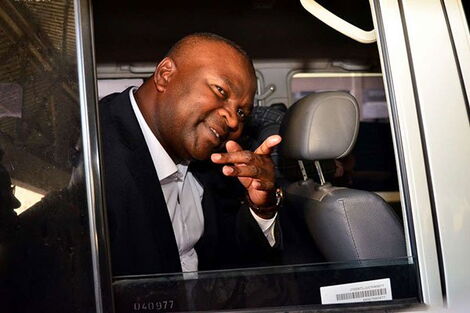 Former Sports Cabinet Secretary Rashid Echesa leaves a Jomo Kenyatta International Airport Court on February 14, 2020.
Echesa sued the Directorate of Criminal Investigations (DCI) for revoking his firearms licence, confiscating two pistols and his Range Rover vehicle in March.
Senior Principal Magistrate Stella Atembo had on June 10 ruled that the vehicles; a Toyota Lexus, Ford Ranger and a Mercedes Benz E-350, were being held without sufficient reasons thus contrary to the law.
"The act of detaining property without any support or any law of order of the court with sufficient reasons contravenes the constitution which provides for the right to private property and opportunity to be heard," Senior Principal Magistrate Stella Atembo ruled.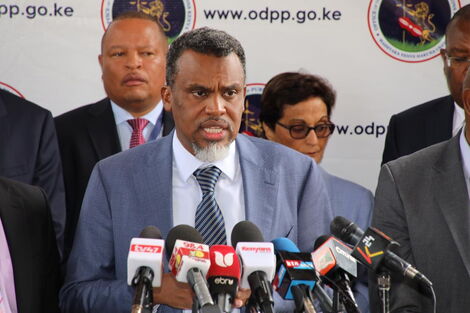 Director of Public Prosecutions Noordin Haji addresses the media on Thursday, March 5, 2020.
Speaking to TMZ.co.ke, the Director of Public Prosecutions Noordin Haji noted that his office was preparing to appeal the ruling immediately.
"The ruling has not affected our case against Echesa but we are appealing immediately. We still want to detain them. The only thing is that we are trying to ensure that he does not commit another offence using those (guns).
Related