DCI Kinoti's Prosecution of CEO Without DPP Haji's Blessing Backfires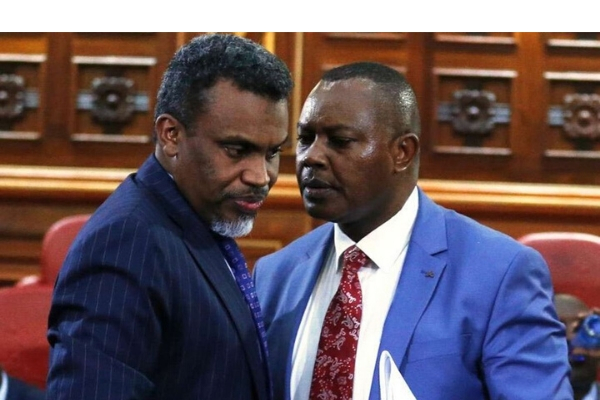 DPP Noordin Haji and DCI George Kinoti in Parliament in 2019.
The bromance between Director of Criminal Investigations, George Kinoti and the Director of Public Prosecutions Noordin Haji is back on the spotlight after the former tried to press charges on a graft suspect without the latter's approval.
DCI officers move to file charges against National Water Harvesting Authority CEO Geoffrey Sang and five other officials from his office, but the move backfired after the DPP ordered a file on the investigations allegations be surrendered at his office.
This was after the DCI pressed charges without Haji's approval. Officials from ODPP declined to approve charges against the suspects until their demand was met.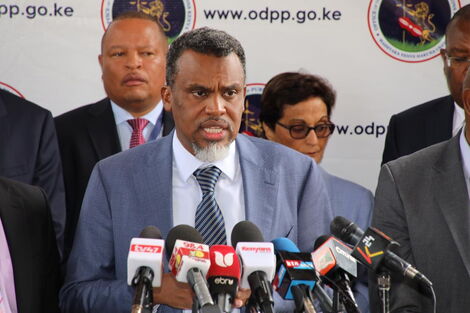 Director of Public Prosecutions Noordin Haji addresses the media on Thursday, March 5, 2020.
As the duo renewed their supremacy war, Sang who was arrested on Friday, April 24, missed out on the court hearing as his lawyers provided documents indicating he had been admitted to hospital.
Charges facing the CEO in the dam construction challenge included abuse of office, conspiracy to defeat the execution of a written law, neglect of official duty and breach of trust by a civil servant.
The dam was to be constructed in Turkana Couty and was to be used to foster peace between clashing communities.
Lawyer Ahmednasir Abdullahi weighed in on Kinoti and Haji's relationship, raising questions on their supremacy battle.
"Is the war between Haji and Kinoti a war along clear lines of political persecution (Kinoti and Jubilee political power brokers versus lawful prosecution? (Haji and constitutionalism)," the attorney tweeted on Monday night, April 27.
In March 2020, Haji and Kinoti faced off in a case involving former KPA boss Daniel Manduku.
Haji had tried to bypass Kinoti's office as DCI officers claimed that they were frustrated by Haji's efforts to handle cases dating back to 2019.
However, Haji, while speaking to TMZ.co.ke argued that their relationship was still steadfast.
"We are okay and enjoy a good working relationship. The Manduku case was an unfortunate scenario," Haji disclosed.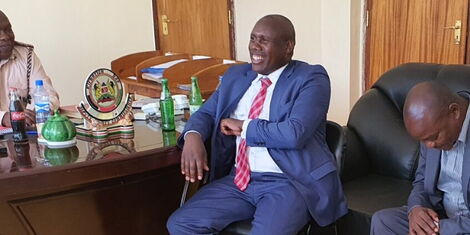 National Water Harvesting Authority CEO Geoffrey Sang (centre) in a joint meeting in February 2020.