Dedan Kimathi's Daughter Arrested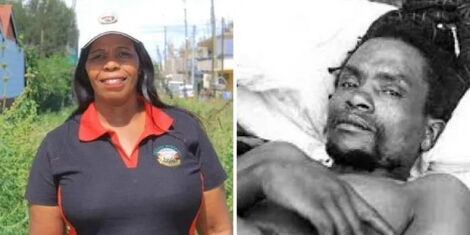 FILE
The daughter of freedom fighter Dedan Kimathi, Evelyn Wanjugu Kimathi, was arrested and detained at Rumuruti Police Station in Laikipia County on Monday, September 7.
The Human Rights activist accused the police of issuing threats to her before she was apprehended, adding that she feared for her life.
"True to their word, I have been arrested. I am currently detained at Rumuruti police station.
"Inform my mother that if by tomorrow (Tuesday, September 8) I will not be alive, then I would have been killed at Rumuruti," Wanjugu lamented.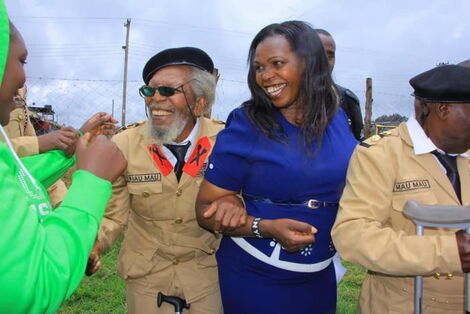 File: Dedan Kimathi's Daughter Evelyne Wanjugu (centre) enjoys a light moment with friends
FILE
She, however. stated that she was released on Tuesday morning, September 8 after she managed to contact her mother and Dedan Kimathi's widow, Mukami Kimathi.
"I was arrested for flouting Covid-19 rules as I was found outside 40 minutes past curfew time. I was rushing back home while trying to beat the deadline. The police detained me after we had a little disagreement. I am okay and I don't want to make a big deal out of it," she stated while speaking with TMZ.co.ke. 
On January 22, Wanjugu stated that she formed the Dedan Kimathi Foundation to fight for Rights and Freedoms of Kenyans.
The freedom fighter's daughter added that she was motivated by the fact that the majority of people in Kenya lived in abject poverty and were voiceless.
"I decided to stand in for the people. For long they have remained silent without someone to assist them to speak out their pains. They suffered for a cause and deserve better.
"I made it my role to do what others had stayed away from. These people may be old but inside them lies a great heart embodied in the Mau Mau spirit," Wanjugu stated.
She is famous for philanthropy works such as tree planting and donation of food and basic commodities.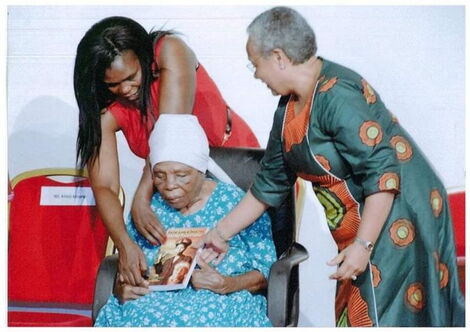 From left: Evelyne Wanjugu Kimathi, Mukami Kimathi (Dedan Kimathi's widow) and First Lady Margaret Kenyatta (right) during the launch of Mukami's book in 2017
Related