Details of Gideon Moi's Sh70 Billion empire. Did he Bribe Uhuru to Bring down Ruto? Details…
His companies are spread across four continents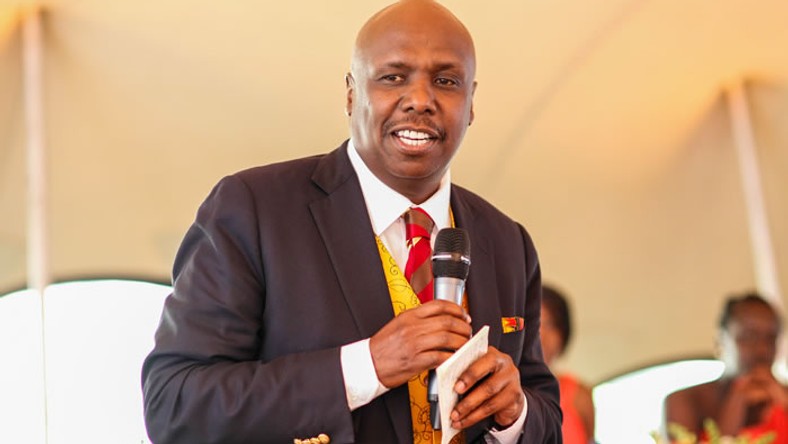 As Baringo Senator Gideon Moi prepares to run for President in the 2022 General election, it is an interesting time to reflect on his business empire that has been reported to spread across four continents.
Gideon is regarded as former President Daniel Moi's favourite son which makes him a heir to a large fortune.
Despite the publicly known Moi family fortune, the Baringo Senator is a billionaire by his own right and has an interest in various companies.
Kroll report
He has in the past been quoted as saying that any deal worth less than a Sh100 million "is not worth his time".
The Kroll report, which was released in 2007, estimated Gideon to have been worth £551 million (Sh70 billion).
Locally, the former President's last born son has significant shareholding inEagle Airlines, Chemusian Company, Fresh Produce Ltd, Siginon Freight, Car Track Kenya Ltd, First American Bank (which has since been sold to Kenyatta-family owned Commercial Bank of Africa), Equatorial Bank (which rebranded to Spire Bank in 2016), The Sasine Group of Farms and Cable and Wireless.
List of businesses
Internationally, the KANU Chairman was also reported to own a tobacco farm in Malawi, as well as shareholding in global companies including Kent Ship Maritime, Sielei Properties Ltd, Giant Holdings Ltd, Revak Ltd, Sudbury Ltd, Sudbury Investments, Giant Forex Bureau, Westfield International Ltd, Chesco Ltd, Hampstead Enterprises, Metipso Services Ltd and Maternity Shop.
The Kroll investigation into former President Moi's wealth and allegations of mass plunder was commissioned by President Mwai Kibaki in 2004 as part of his anti-corruption campaign.
The report also estimated Gideon's elder brother, Phillip to have been worth Sh53 billion.