Details of Ida Odinga's New Ksh300M Investment [PHOTOS]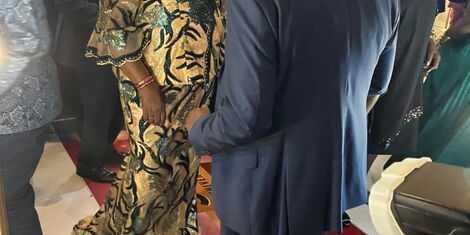 Former Prime Minister Raila Odinga's Wife Ida has kicked off a plan to build a multi-million investment that will cement her legacy for generations to come.
On Thursday, July 23, she met with Kenya Film Classification Board CEO Ezekiel Mutua who expressed his joy in being part of the project dubbed Mama Ida Library and Resource Centre at Ogande Girls in Homa Bay County.
According to her website, the centre is expected to cost Ksh300 million and will be built with the support of Ida, her friends including the alumni of both the Ogande Girls and Kenya High School, where Mama Ida went to school and taught respectively. Corporate and international donors are also invited to a fundraiser in August 2020.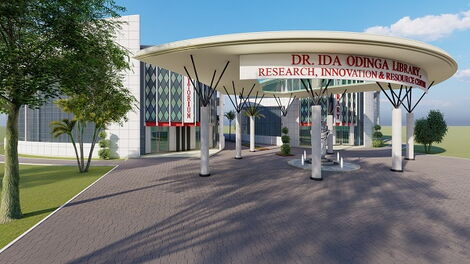 Artist's impression of the Dr. Ida Odinga Library Research Innovation and Resource Centre
"While this resource center will be physically domiciled at Ogande Girls and meant to inspire excellence among girls from the school and Nyanza region, I foresee it as a much large dream; a shared resource with the larger community that goes beyond the brick and motor that is the Library: to beyond or more than just books," she described the project.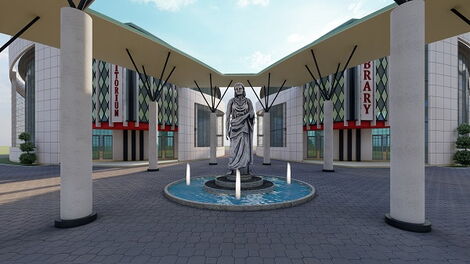 Artist's impression of the Dr Ida Odinga Library Research Innovation and Resource Centre
"This project is driven by Mama Ida as her legacy project for youth empowerment and will be a center of excellence in identifying and nurturing talents from across Kenya, Africa and the globe," Ezekiel Mutua explained.
KFCB and the state broadcaster have taken advantage of the opportunity to partner with Ida in the establishment of a facility that will promote creative arts.
"KFCB and KBC are collaborating in establishing youth empowerment centers countrywide under the board's Sinema Mashinani Initiative and KBC's Studio Mashinani programs. The two organizations will incorporate the joint programs," Ezekiel announced.
Mama Ida has had past engagements with KFCB as a champion for clean content.
She has helped launch creative hubs across the country including one in Migori County in September 2019.
The development of the Mama Ida Library and Resource Centre will also rope in several Members of Parliament, professionals, and leaders from various sectors in the larger Nyanza region.
Others who are key in the planned development include Heroes Council of Kenya CEO Ambassador Yvonne Khamati, Diaspora Alliance of Kenya's Shem Ochuodho, as well as KBC Managing Director Naim Bilal.
The center will be built at her alma mater and will be symbolic of her passion as an educator and champion of capacity building for the youth.
She graduated from the University of Nairobi with a degree in arts in 1974.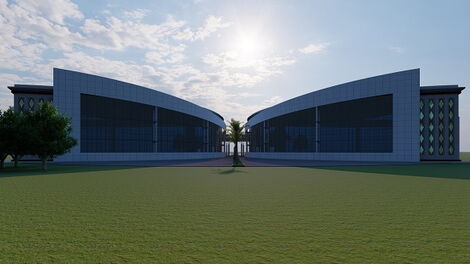 Artist's impression of the Dr. Ida Odinga Library Research Innovation and Resource Centre
Mama Ida went on to teach Geography at Kenya High School.
She later left Kenya High School and joined the Ministry of Education's schools inspection department.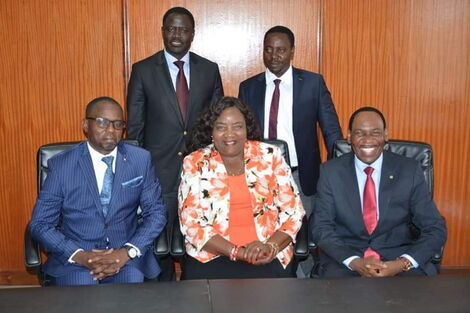 Mama Ida Odinga (center), KFCB CEO Ezekiel Mutua (right), and other leaders pose for a photo at the EA Spectre on Tuesday, February 18, 2020
Related