DJ Fresh On Why He Took Ntsiki Mazwai To Court
DJ Fresh On Why He Took Ntsiki Mazwai To Court. Court cases are becoming a popular thing among our celebrities. Just a few days ago court had to intervene between well known personalities, Ntsiki Mazwai and DJ Fresh.
Those who follow Ntsiki on social media, knows, she isn't afraid to call out anyone who she feels is not doing things right. Some though like DJ Fresh take actions against her through the court. The radio veteran was not impressed at all after Mazwai insinuated he is a rapist on a social media post.
"I'm on Facebook and there is a thread exposing celebrity rapists… I'm posting all. I'm starting with the allegation against DJ Fresh. because famous men abuse their power" Mazwai wrote.
After Mazwai refused to remove her post, DJ Fresh was left with no choice but to seek intervention from the court. A few days ago, the court ruled in the veteran media personality's favor, and also ordering the poet to cease from making further defamatory statements against him.
DJ Fresh has just released a statement citing his reasons to take the matter to court. As a husband, son and father, Fresh spoke in length about where he stand with gender based violence.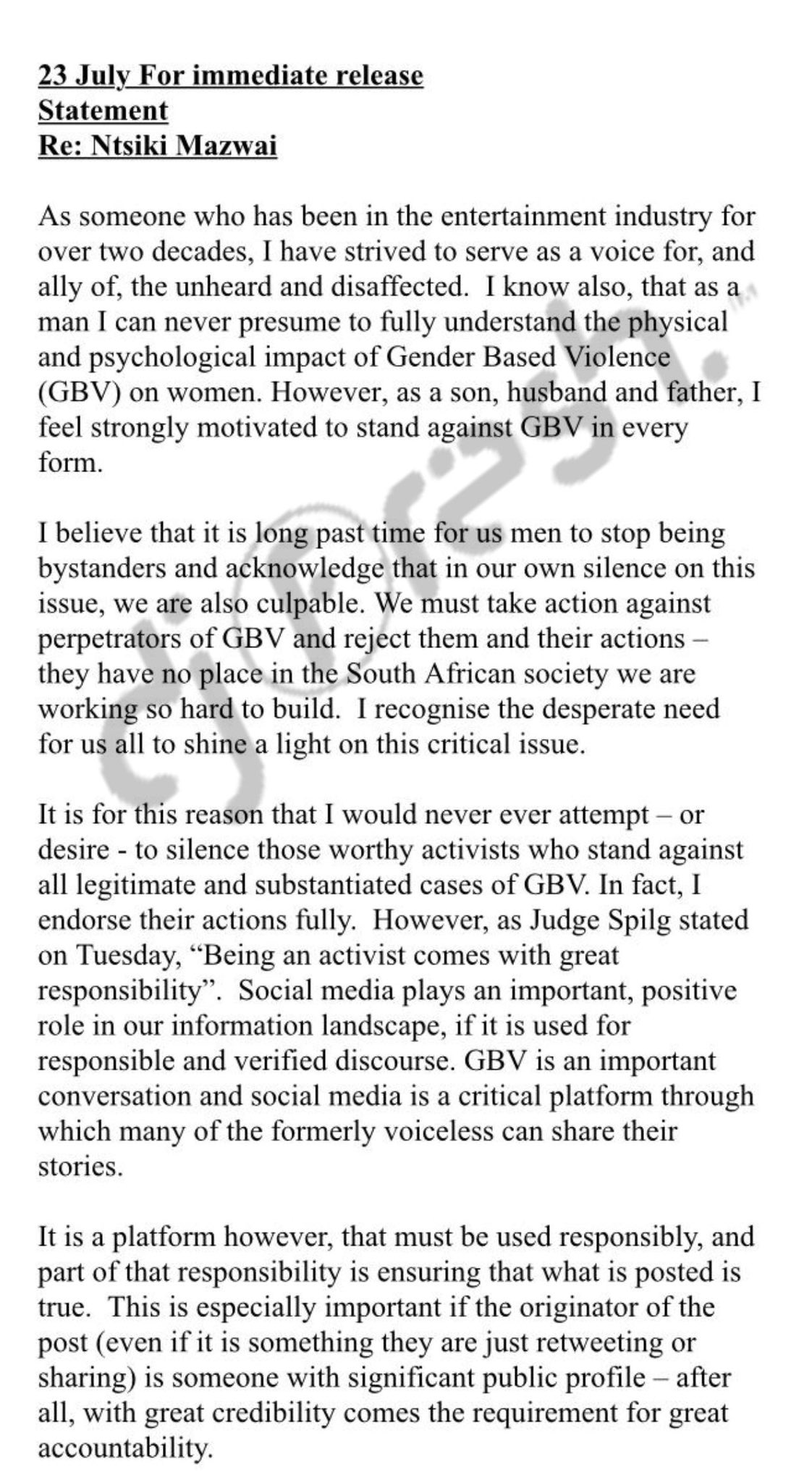 He decided to take Ntsiki to court because she refused to retract the statement when his legal team asked her to do so. Also Fresh says the statement was false and it was significantly harmful to himself and his family.
"I would certainly have wished for this matter to be settled in a better and more private manner, however, when the falsehoods were not rescinded, I felt my only option was to take it before the due diligence of our court system," Fresh said.