Duale Gets Back at Kenyan Ambassador to China [VIDEO]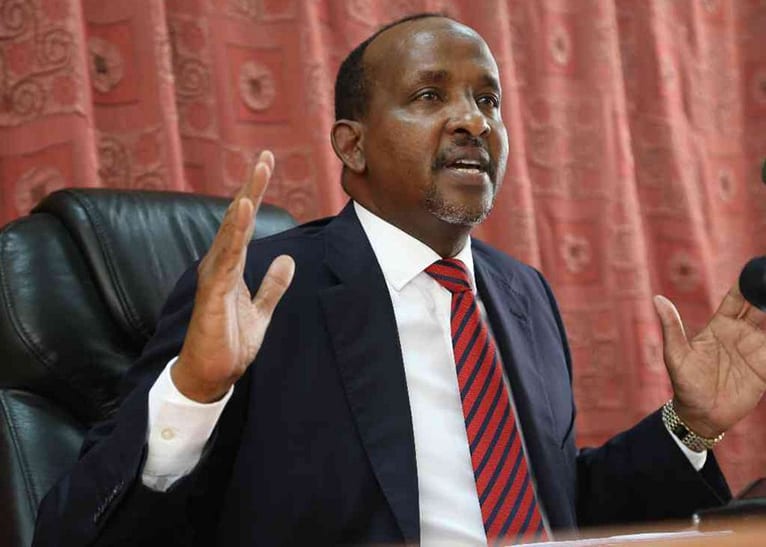 National Assembly Majority Leader Aden Duale addresses the media on June 13, 2019.
National Assembly Majority Leader Aden Duale has accused the Kenyan Ambassador to China Sarah Serem of being behind the woes of the Kenyan population in China.
In a tirade during a National Assembly sitting on Wednesday, April 22, Duale revisited his previous claims of incompetence against Serem, a matter that he had been insisting on ever since she was the head of the Salaries and Remuneration Commission (SRC).
Duale decried the suffering that Kenyan students were undergoing in China, and heaped the blame on Serem who he accused of sleeping on the job as, according to him, she had in the past.
"We Know her [Serem] history, Mister Speaker. We know her history. Those Kenyans in China are being mistreated by the Chinese government and its people.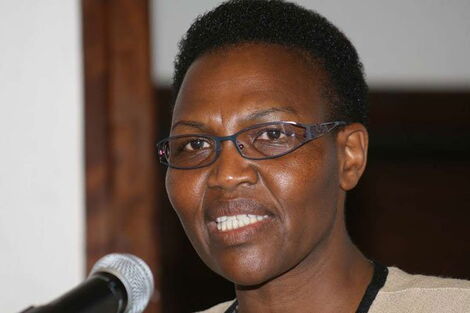 Kenyan Ambassador to China, Sarah Serem
"Let us not hide it. We talk to them every time and they tell us that they are locked in the rooms, they are beaten in the streets… We cannot compromise the lives of our people just because the Chinese have given us some loans.
"I remember during President Kibaki's time, I was in this house. At the time, many Kenyans were evacuated from South Africa during the xenophobic attacks. Kibaki ordered for Kenyans to be evacuated free of charge," he stated with visible passion.
Duale's sentiments came following a decision by the Ministry of Foreign affairs that Kenyans stranded in China would be brought into the country on condition that they agreed to be mandatorily quarantined at their own cost as well as pay for their one-way flight.
The Garissa Township legislator informed the government that many of the Kenyans in China were students who were in no position to afford their flights back to the country.
Duale in 2018 put Serem's appointment as the Kenyan Ambassador to China in jeopardy when he asked Members of Parliament to give her a hard time during vetting.
The Garissa Township MP, who addressed the house, asked the members of the National Security, Defence and Foreign Relations Committee to recall how Serem slashed their salaries as members of the 11th Parliament.
Duale added that the vetting exercise would be a prime opportunity for the MPs to get back at her, following her nomination for Kenya's Ambassador to China.
Below is the video od Duale's submissions in Parliament: