Dusit Attack Hero Shares Details of Trump Impromptu Meeting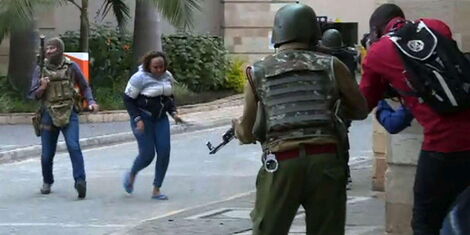 DAILY NATION
Details of an impromptu meeting between President Donald Trump and a Dusit D2 attack hero who saved lives in Nairobi have been revealed.
Former British Special Air Service member Christian Craighead disclosed that he met Trump in an unplanned meeting in 2019.
Craighead shot dead two terrorists during the Dusit D2 attack in Nairobi in January 2019 and helped save many others people.
"Last year I had the privilege of meeting the 45th President of the United States Donald J. Trump.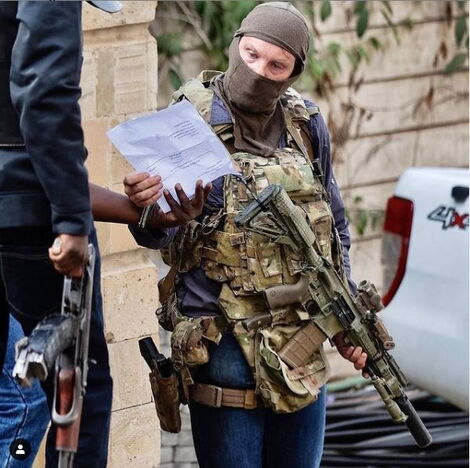 Former British SAS officer Christian Craighead at Dusit D2 in January 2019.
INSTAGRAM
"This wasn't a planned meeting, there was nothing for him to gain from it. When he heard from key figures of the administration that I was in town, he took the time to thank me personally for saving American lives," stated Craighead.
International media outlets reported that Craighead's meeting with the US Head of State took place after he quit the SAS.
He revealed that his decision to leave the SAS was informed by the behavior of his colleagues after they started avoiding him, probably because they were jealous of the attention he was getting.
The photo was blurred to hide his identity and so were some personal items on Trump's table.
The photo was taken by his fiancée, Shealah Craighead, who works for Trump as his Chief Official White House Photographer.
During the Dusit attack, Craighead was in Kenya undertaking training. The Dusit attack happened while he was off duty and shopping but he took his gear and rushed to the scene.
20 people were reportedly killed in the attack that happened on January 15 at around 3pm after gunmen made their way to the premise.
According to eyewitnesses, the attackers reportedly stopped a short distance from the facilities main gate for about 20 minutes before forcefully gaining access into the office complex.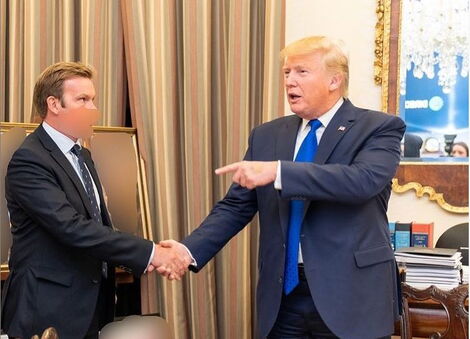 Former British SAS officer Christian Craighead greet US President Donald Trump.
Related