Embarrassing Moment That Landed Kambua Citizen TV Job [VIDEO]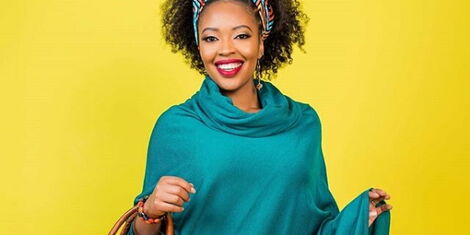 Award-winning gospel singer-songwriter and Citizen TV Presenter, Kambua Mathu, has grown right in front of our eyes, from a shy introvert to a bold and unafraid media personality.
The mother of one recently opened up on her remarkable journey over the years, but a story on how she ended up working at Royal Media Services as the Rauka Show Host stood out from the rest.
Back in 2010, Kambua had made her way to an event at the New Stanley Hotel in Nairobi, where the media industry's big players rubbed shoulders.
Kambua was just making waves in the local music scene at the time and hadn't really gotten to interact with the media world, leading to one of her most embarrassing moments.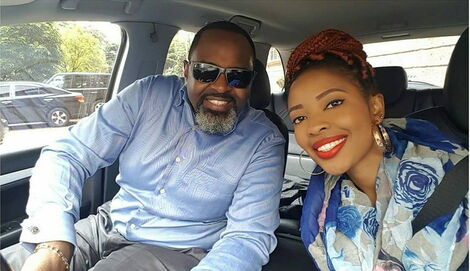 Kambua and hubby Jackson Mathu.
"It was during the event that I met the late Janet Ikua. I had heard of her but never met her. Then there's also Janet Mbugua who I had heard of but never met as well, but I knew she had been in South Africa for a while.
"Upon meeting Janet Ikua, my head registered that I was talking to, the Janet, who had been in South Africa, Ikua introduced herself as Janet and told me how big of a fan she was."
The singer gushed about being a big fan of Janet's as well, asking when she had gotten back from South Africa.
"Have you ever walked with egg on your face," Kambua quipped in between bursts of laughter.
The late Ikua, who was celebrated as one of the country's valiant cancer warriors, played down the entire incident and tried to Save Kambua's face.
"Don't worry, that's actually Janet Mbugua, she was the one who was in South Africa, but people get us confused all the time," Ikua said to Kambua.
"This was just her way of being nice as we both know that no one confuses the two Janets," Kambua stated.
It was right after the embarrassing encounter that a lady only identified as Eunice introduced herself and asked Kambua if she'd be interested in auditioning for a TV show at Royal Media Services.
Her natural vibe and a relatable character played a key role during her audition that took place the following day.
Never afraid to audition for any sort of role, Kambua made it to Citizen TV studios and the rest is history.
She was picked as the lead presenter for the Rauka Show (a morning gospel show that airs on Sunday morning), where she since morphed into one of the most recognizable faces on Kenyan TV.
Uknown to most, her first producer on the Rauka Show was actually Kanze Dena -Current Government Spokesperson and Kambua was quick to point out that Kanze played a huge role in her new TV career.
She also revealed that she had been to the Citizen TV studios for a different audition prior to the Rauka opportunity, but was forced to back out despite landing the role.
"Yeah, I had actually landed a role in a show called Tabasamu but I had to withdraw. Let's just say the script would not have gone down well with my parents," she revealed amid a burst of cheeky laughter.
The Umetenda Mema Hitmaker is currently raising her son Nathaniel alongside her husband Pastor Jackson Mathu and has been opening up on some of her struggles since the turn of the year, after a long period in which she shunned the media.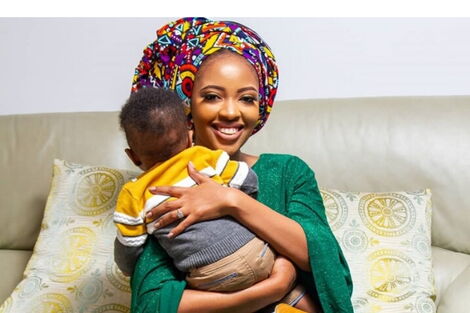 Gospel musician Kambua Manundu graces the cover of Parents Magazine in March 2020
Related