Ex-Auditor General Opens Up on Govt Frustrations After Retiring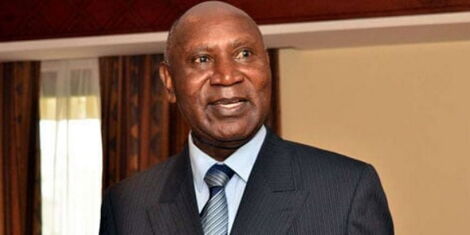 Former Auditor General Edward Ouko has disclosed how the government is frustrating him ever since he retired from public service in 2019.
In an interview with Citizen TV on Wednesday, June 17, Ouko stated that the government had withdrawn his security and pensions nine months after he quit office. Ouko reiterated that he believed his life was in danger and that he lived by the grace of God.
"There is no clear legislative framework to handle and carter for the security and post-service benefits of the Auditor General's office as compared to other offices.
"It is hard to tell you whether I am secure or not. Thank God for the last nine months I have been able to move around but all the security officers were withdrawn. Some allowances which were due even before I left office were not paid," Ouko lamented.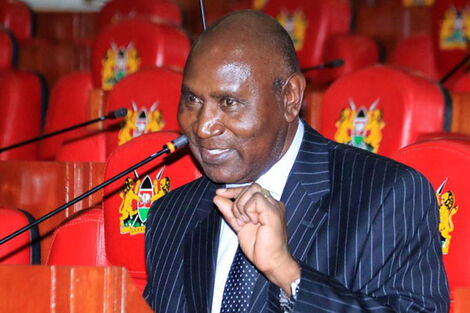 Former Auditor General Edward Ouko speaking before the National Assembly's Budget and Appropriations Committee on October 13, 2016.
Ouko further spoke on Kenyatta's decision not to appoint an Auditor General, 9 months since he exited the office.
"It is something which is of concern. We don't know what is happening but right now there exists a window of opportunity for those who want to dip their hands into public coffers.
"Recruitment should have started much earlier. Of course, those who waited said a vacancy had to be declared. I really don't see the legal sense of that. The auditor's office is not one where you don't need to take a vote or hold an election. It is a professional office.
Kenyatta and Ouko's relationship soared further when the latter raised concerns over the Eurobond loans. The Head of State criticised Ouko in an anti-corruption conference at State House in 2016.
Ouko disclosed that he was contemplating travelling to New York, the US to interview Federal Reserve Bank officials on whether they had taken part in falsifying Kenya's records on Eurobond.
"Na huyu amesema anataka kuenda kuinterrogate (And this man here says he wants to interrogate) Federal Reserve Bank of New York. Ngai! (My God!) Anyway, you know, you sit back and you ask yourself, are we being serious in what we are doing?" Kenyatta ranted.
The office has been one of the key issues that have sparked the war between President Uhuru Kenyatta and Chief Justice David Maraga on the Head of State abating the law. Law Society of Kenya President, Nelson Havi accused Kenyatta of interfering with the sovereignty of independent offices.
President Uhuru Kenyatta and Chief Justice David Maraga
Related