Ex-K24 TV Couple Unveil Own Media Company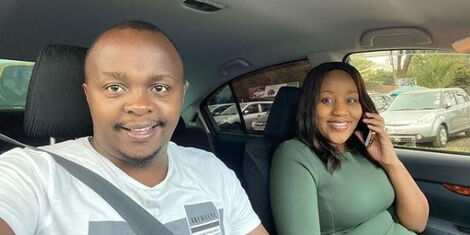 Former K24 Journalists Joab Mwaura and Nancy Onyanch, who are also a couple, have started their own media production company after being fired from the TV station.
The recent mass firings by K24 TV rendered many Journalists jobless as the entire newsroom was cleared redundant following restructuring project that led to a law suit against the media owner, Mediamax.
Among those affected were Joab Mwaura and Nancy Onyancha who were editors at the station.
Speaking to TMZ.co.ke, Mwaura revealed that the duo was planning to focus their energies on their own media company – Sauti Tajika Productions.
"At Sauti Tajika, we cover TV and online commercials, documentaries, event coverage, and voice-overs," he stated noting that the firing didn't mean he would quit media.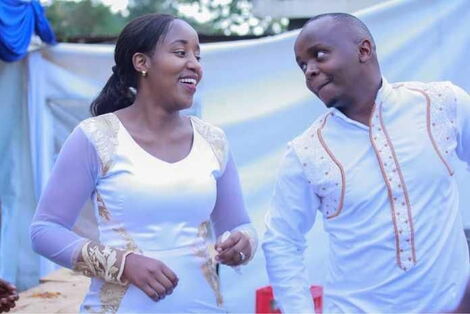 Former K24 TV journalists Joab Mwaura and Nancy Onyancha
Joab and Nancy incorporated Sauti Tajika Production Company in 2014 as a business that would generate extra income. The company has since taken on major projects including serving Nairobi Governor Mike Sonko.
Mwaura noted that with the recent layoffs, he could invest more in the company and build on his craft. Already, he has acquired equipment and set up a voicing booth in his home.
"I started working at K24 TV as a reporter, before I was promoted to the assignment editor and finally full editor, so I will take that experience and put it in the work in producing documentary features and voice-overs," he stated.
The company has a staff of four including his wife Onyancha, who is knowledgeable in production, scripting and voice-overs, Mwaura is looking to set up an official office in August 2020.
"I have two camerapersons who can handle shooting for events like weddings, graduations, company events, we are up for that task," he stated.
Mwaura maintained that he was still open to offers from other media houses in the country and internationally adding that Onyancha had already received offers from some local stations.
"As I run the company, I am open to offers from other media stations because journalism is my passion," he maintained.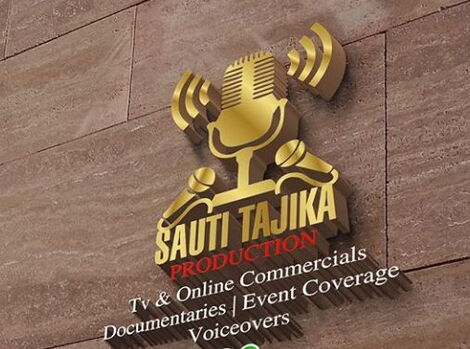 Sauti Tajika Productions by former K24 TV journalists Joab Mwaura and Nancy Onyancha
Related