Ex-MP John Kihagi's Land to Be Auctioned in Bank Row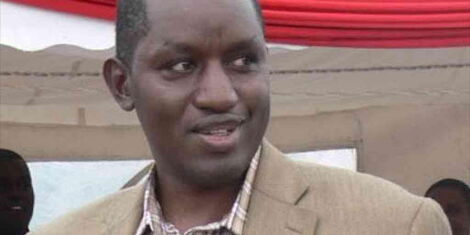 TWITTER
A court has rebuffed former Naivasha MP John Kihagi's attempt to stop a bank from selling his piece of land to recover Ksh21.7M.
Part of the money was allegedly advanced to a microfinance known as Ridhika Capital Limited where Kihagi is listed as one of the directors.
The former Legislator argued that he only owed Ksh2.3M that he borrowed back in 2014 and had already cleared the loan.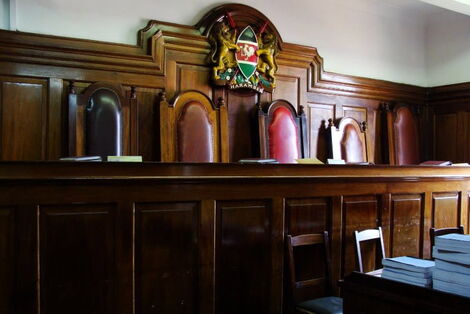 A court in Kenya.
FILE
The MP told the court that he had only consented Ksh2.3M to be secured using the land's title deed.
Kihagi added that he did not consent to the Ksh21.7M sum the bank was seeking from him through a number of statutory notices issued to him.
The notice was also issued to Ridhika Capital Limited, Kihagi's wife Leah Njeri and the bank.
Justice Richard Mwongo, however, declined to stop the sale of the land as the title was used to secure advances, not by Kihagi but Ridhika.
The microfinance increased the loans from Ksh16M to the current Ksh21.7M as the title deed was used in a number of instances to secure further advances.
The court ruled that the move increased the maximum principal amount of Ksh2.3M to include all the secured obligations.
"Kihagi cannot feign ignorance of the further financial facilities granted when he admitted having signed the letter of offer for advances up to Ksh21.7M and also signed a personal guarantee for a similar amount.
"Ridhika Capital, although sued, did not participate in the court proceedings, not even as a witness and did not complain that it paid off the amount," stated Mwongo.
In one of the notices dated January 24, 2019, indicated that the arrears in default amounted to Ksh17.1M and handed Kihangi 40 days to redeem the charged land.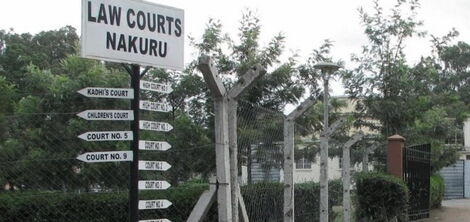 Nakuru Law Courts in Nakuru County
Related