EXCLUSIVE: Price You Can Buy Uhuru's Sleek Shirts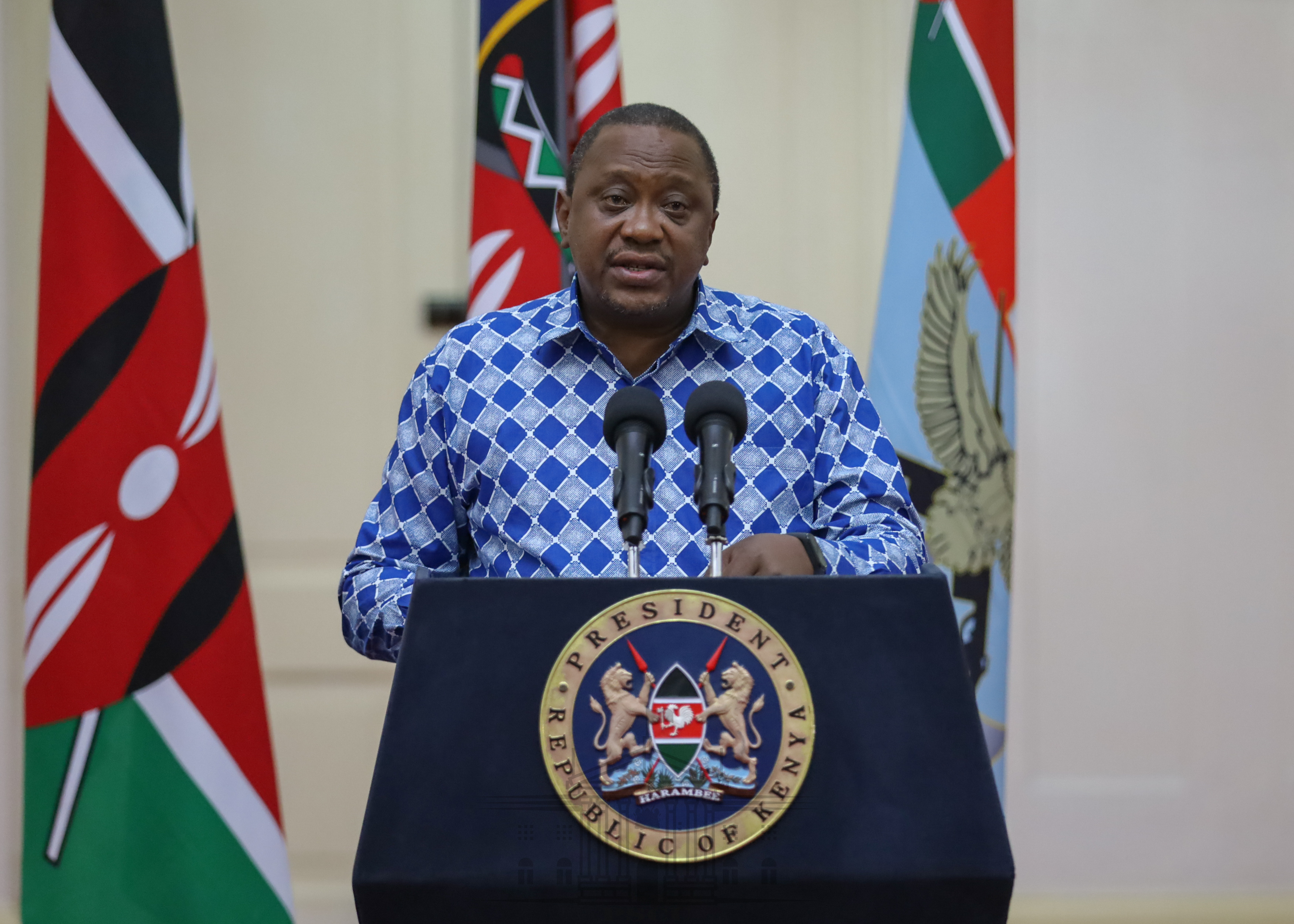 President Uhuru Kenyatta addressing the nation regarding new measures by the government to combat the Covid-19 virus, on March 25 at Statehouse, Nairobi.
Amidst all the gloom in the country, the commander in chief is leading by example not only in inspiring hope but also in supporting local industries in a bid to help Kenyans stay in the workforce.
Unknown to many, with only Ksh.1,700 you too can purchase a shirt similar to the one adorned by the Head of State in various public sightings this month.
On a call with TMZ.co.ke, a representative from a local textile manufacturer, Rivatex based in Eldoret disclosed that indeed most of the shirts adorned by the President in the last one month have been made by them.
"One can pre-order the long sleeve shirt for 1,700 bob, while, short sleeve one costs 1,500. All you need to submit is your design preference from a range of choices which we shall avail to you to select and your shirt size", the textile manufacturer employee stated.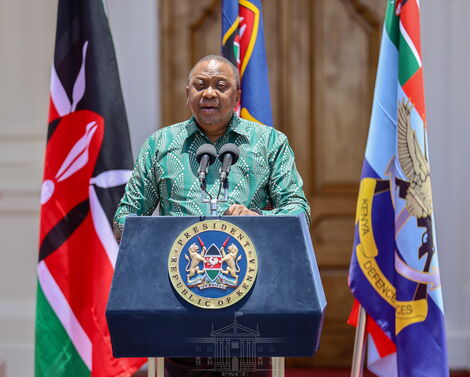 President Uhuru Kenyatta addressing the media at State House, Nairobi where he announced the approval of Google Loon Services in Kenya to enable universal 4G data coverage in the country.
Netizens have not been left behind in noticing that the President has taken a break from his formal suit and tie attire, with many applauding the much-needed colour and warmth they add in these precarious times.
"With love from Rivatex limited these shirts no doubt add some much-needed colour and warmth to these dark and dreary Coronavirus moments. Kudos President Uhuru for marketing these locally produced clothes", commented one netizen on a recent image of the President in his now popular shirts.
On making an order it will take just 2 days for it to be ready. Howerver a new shirt print worn by the President can only be sold to the public after 3 weeks.
"President Uhuru is our number one marketer and we are very grateful for his support. Him wearing our shirts has brought us plenty of new business from people who love the designs", said a company representative.
President Uhuru Kenyatta (left) accepting a Ksh.7.4 billion dummy cheque from the Central Bank of Kenya (CBK) governor Patrick Njoroge (middle) as the institution's contribution towards supporting government efforts in containing the spread of the covid-19 virus in the country, on March 20, 2020.
The President in June 2019 ordered all government officials to be wearing attires from locally based manufacturers on Fridays in a bid to help regrow the ailing industry, hampered by tough competition from imported products, as he reopened the Eldoret based textile plant.
He, however, seems to have taken this directive a step further and can be seen wearing them at each public address he has given in the month of March 2020 and not just on Fridays.
Given his prominence, his love for the Rivatex made shirts has proved to be a boon for the company as many other institutions have made orders for shirts and full uniforms. This is expected to have a positive domino effect not just for the company but for cotton farmers locally where the company sources its cotton from.
On March 25, Industrialization CS Betty Maina banned the importation of second-hand clothes fearing the spread of Covid-29 virus.
"Government has suspended importation of second-hand clothes with immediate effect to safeguard the health of Kenyans and promote local textiles in the wake of Coronavirus," read the tweet from the official Ministry handle.