Exposed: Counterfeit Antibiotic Drug Sold in Nairobi Pharmacies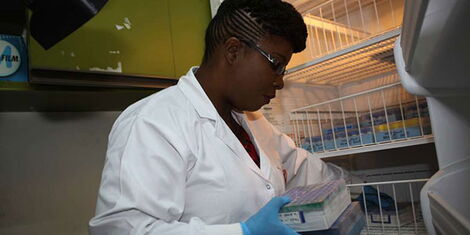 A recent research has uncovered how pharmacies in Nairobi may be putting the lives of Kenyans at risk, by selling counterfeited amoxicillin tablets.
The report by BioMed Research International was published on Saturday, June 13 with the approval of Kenya Medical Research Institute (KEMRI) and Kenyatta University.
The antibiotic Amoxicillin is the most commonly stocked drug in pharmacies and the World Health Organisation recommends it as as an essential medicine with lower potential for resistance.
It treats a wide range of common bacterial infections from pneumonia, ulcers to ear infections, bladder infections and Gonorrhoea.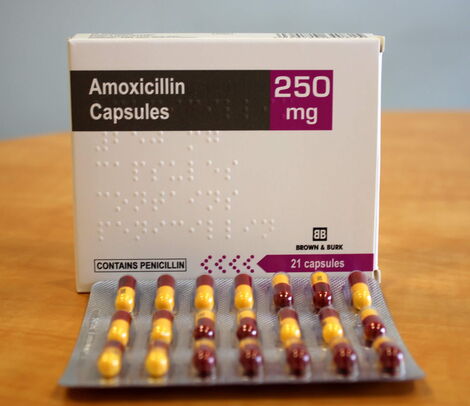 A sample of Amoxicillin tablets
The research ascertained that over 30 per cent of the antibiotics stored in Nairobi pharmacies was imported from India and China as retailers opted against selling the locally manufactured antibiotic.
"Generally, 37.7 per cent of the samples analyzed failed to meet the pharmacopoeial specifications and were all imported products," the research states adding that some were of different quality and were poorly produced.
Areas targetted for the survey were Westlands/Kangemi, Karen, South B, South C, Zimmerman, Kasarani, Kibra, Kayole, and Umoja estates. Samples were purchased for analysis from 168 out of 177 retail and private hospital pharmacies located in the mentioned wards.
The samples from Nairobi Central had the highest substandard prevalence at 11.3 per cent, followed by Kibra and South C at 7.5 per cent, South B and Kayole at 3.8 per cent, and Kangemi and Westlands at 1.9 per cent each.
Westlands and Karen sold their counterfeit brands at high cost while those in Kibra and Kayole sold cheaper brands of the antibiotic.
The authors warned that the counterfeit drugs may cause the body to resist Amoxicillin which may hamper treatment of bacterial infections.
"Therefore, there is a need to extend the study to other counties to inform on the situation of antibiotic quality in the Kenyan market. Strict regulation is also essential to guarantee compliance with good manufacturing practices by pharmaceutical manufacturers," the survey states.
A report published on Wednesday, June 10, revealed that the national government lost an estimated Ksh 279 million to illicit trade each day in 2018.
The Anti-Counterfeit Authority (ACA) released the findings of the National Baseline Survey on the extent of counterfeit and other forms of illicit trade in the country, showing a startling loss of government revenue to illegal trade activities.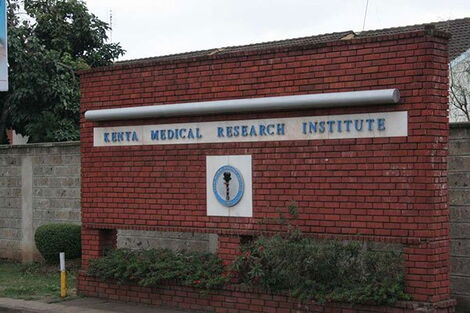 Kenya Medical Research Institute (Kemri) located in Nairobi.
Related