Exposed: Emerging Trend Exploiting Lonely Kenyans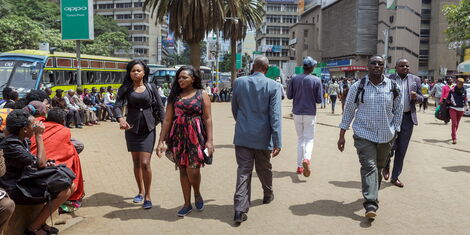 Kenyans opened up on how they have been targetted by phone scammers in the name of relationship seekers. The trend has always tried to rope in most men, with women rarely receiving text messages and calls.
"Mniombe kesho niko on a date (Pray for me. I have a date tomorrow) with a Canadian Doctor working with the NGO and a Research Firm in Kenya. I will be representing you all," one netizen known as Johnte tweeted on Thursday, August 20.
Others replied advising him not to reply nor meet the person as they were probably locals wooing lonely Kenyans, pretending to be foreigners who have lucrative jobs.
More netizens offered insight into the situation, detailing that other come in the name of bankers, hoteliers, engineers, and all other professionals that appear easy to the eye and hard to debunk.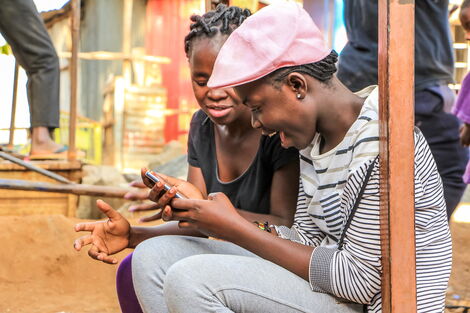 Kenyan youth using a phone
 TMZ.co.ke. reached out to several men who affirmed that indeed they have received numerous texts of 'foreigners' seeking relationships.
Sample text
The random texts sent out normally have face value depicted on them, with the scammer having full knowledge of what a lonely person is praying and dreaming for.
My name is Sarah. I am a Canadian doctor working with an NGO in Turkana, Kenya and I want to have a relationship with you. I am 30 years old seeking a man who wants to settle. Please call back. A text sample reads.
Scammers
James, not his real name stated that he always blocks the senders and has never bothered to call back or respond.
"For me, I called the number and we spoke for two days. On the second day, I was called all the sweet names, from babe to honey and darling. I felt like I was on the moon. On the next day, the lady asked to visit my place and spend the night with me. This made me curious as it was so early and I had never met her. I called back and she asked me to send her Ksh, 5,000 for fuel. I, however, first cross-checked if her number was registered by sending some money and canceling before the transaction takes place. It wasn't," one Chris stated.
The gentleman added that he was introduced to a petrol station guy who asked him to send the number via a pay bill number. He declined after seeking advice from a few friends.
Another victim stated that, for him, the lady who contacted him sent images on WhatsApp and a screenshot of a section of 'looking for love' printed on a local newspaper. However, the disclaimer on the paper reading 'Get in touch and meet at your own risk' discouraged him.
Relationship coach's perspective
Renowned motivational speaker and city pastor, Robert Burale, stated that he has also received the random texts and has advised a lot of men on the same too. Burale advised that such random texts should be treated as a red flag for scammers. The relationship guru went on to warn that men are easier targets as compared to women.
"Men are curious and will tend to pursue the texting lady. Women have a tendency to ignore such texts. I also believe that traditionally, a man has to do the chasing, and when a woman does it, it then raises some questions.
"The jobs quoted are the attractive factor to lure unsuspecting prey. Remember the predator doesn't put age as a determining factor. This should act as a warning sign too," Burale warned while speaking with TMZ.co.ke. 
Crackdown on phone scammers
The Federal Bureau of Investigation (FBI) placed Kenyan scammers on its radar while warning that cybercrime is rising in the East African country.
An Interpol report dated August 14, detailed that online organized crime in Kenya and other African states is being motivated by digitization which makes it easier for criminals to target unsuspecting prey. In 2019, over 250 Kenyans were arrested by the FBI for allegedly being part of cyber gangs.
The Directorate of Criminal Investigation has also escalated its war on scammers, making several arrests in the period between July and August. President Uhuru Kenyatta also directed agencies to narrow down on the notorious Kamiti Maximum Prison scammers who reach out to Kenyans through texts and phone calls.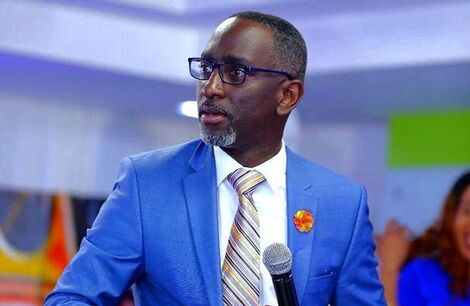 Pastor Robert Burale
Related