Ezekiel Mutua Blames Kamba Musicians for Machakos Teenage Pregnancies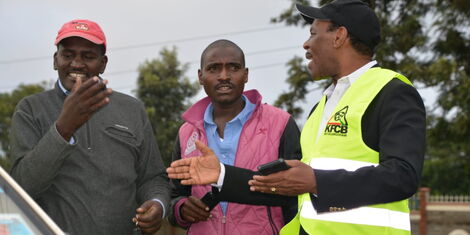 Kenya Film Classification Board (KFCB) Chief Executive Officer Ezekiel Mutua on Thursday, June 18 sought to explain worrying statistics indicating that at least 4,000 school-going girls had been impregnated in Machakos County since mid-March.
The data had been shared by Machakos Children's Officer Salome Muthama as part of events to mark the Day of the African Child on Tuesday, June 16.
Referencing a 2017 survey by the KFCB, Mutua blamed popular Kamba musicians in the region for the surge, stating that they contributed to rape and defilement with obscene stage names, songs, videos and lyrics.
Mutua claimed that their efforts to shut down the artists were hindered by TV and radio stations which played their music, Public Service Vehicles (PSVs) and people who kept inviting the artists to major shows.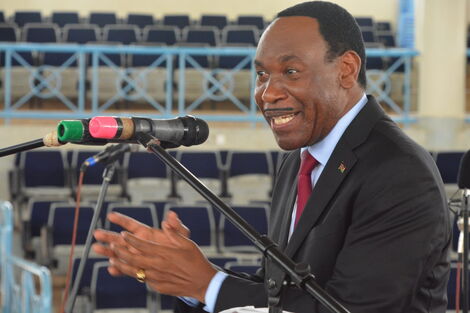 KFCB CEO Ezekiel Mutua addressing a forum at Kenyatta University in Nairobi on February 22, 2020
Among the artists he named were Katombi, Maima, Vuusya Ungu, all popular Kamba vernacular artists with large followings.
Mutua particularly voiced his dismay at political leaders who invited the artists to their events, recounting an experience at the inauguration of Alfred Mutua as Machakos Governor in 2017.
"At the height of our war with these bands in 2018, I attended the inauguration of Governor Alfred Mutua in Machakos and was shocked to find Maima performing the same dirty songs we had banned with mature men and women taking to the floor to enjoy dirty music that objectified women, promoted rape and teenage sex.
"At another meeting where I was Chief Guest during the launch of Community Policing in Masii, early this year, the same issue of immorality among the young was raised. In fact, there were cases of sodomy. There's a co-relation between dirty content and morality among the youth," Mutua wrote.
He noted that they mobilized grassroots community leaders including church leaders to combat the dirty content and even appointed veteran producer Toby Bisengo as a clean content ambassador for the region.
Mutua called for stations and DJs to be stopped from playing such music when children might be listening, also calling for PSVs to follow suit.
"Eventually, we appointed last year, a Kamba vernacular music Brand Ambassador Toby Bisengo – a renowned Kamba music producer to lead the campaign on clean content to change the notion that content has to be dirty or have sexual innuendo to sell.
"What has been discouraging is to see that most political leaders ignored our crusade and would hire these bands to perform the same dirty songs we had banned in their functions, thus making a mockery of our efforts," he noted.
One of the artists he mentioned, Katombi, dismissed Mutua's statement and questioned if they were responsible for teen pregnancies reported in other counties.
"We struggled to make these names known. Are these songs responsible for teenage pregnancies in Siaya, Kisumu, Nairobi and the whole country?" he posed.
Muthama had disclosed that the statistics were drawn from cases reported at various hospitals during the Covid-19 period, stating that the number could be higher.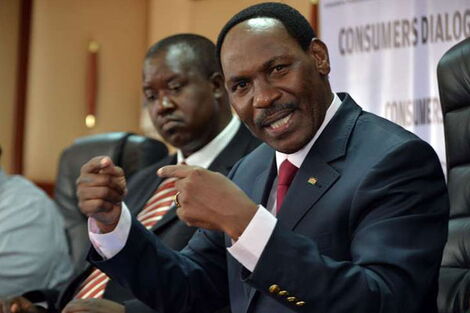 Kenya Film Classification Board (KFCB) chief executive officer Ezekiel Mutua (right) addressing a press conference at KFCB offices in April 2016
Related