Ezekiel Mutua Gifts Woman Job After Impressive Interview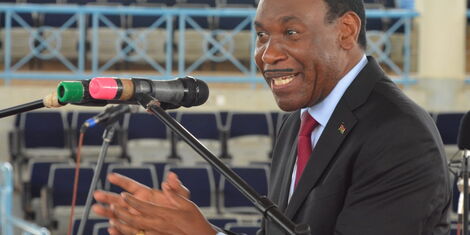 TWITTER
The CEO for Kenya Film Classification Board (KFCB) Ezekiel Mutua revealed how one of Caroline Mutoko's past interviews led him to give a young Evelyn Kasina a job opportunity.
Mutua took to social media, on Sunday, November 22, to disclose how he played a role in securing a job for Kasina at the Google and Communications Authority of Kenya.
He noted that this ensued from watching her in one of Mutoko's past interviews. He expressed that Kasina's personality was endearing as she spoke with much passion.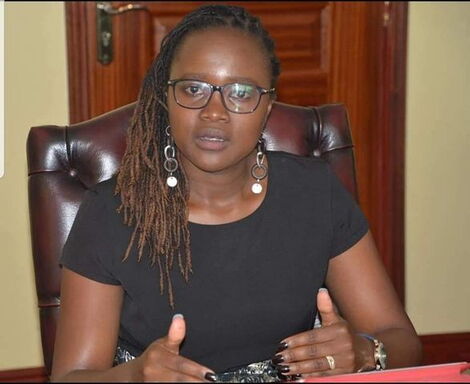 Evelyn Kasina.
FILE
 "She exuded depth, passion and unmatched eloquence, so much so that even the smart indefatigable Caroline was left in awe. She mentioned me at some point in the interview in respect to our work at KFCB of protecting children from exposure to harmful content," he stated.
The interview was about cyberbullying and matters of child online safety, a key project that Mutua is keen on.
This led Mutua to post the interview on his social media pages and soon after invited her to his offices to discuss matters regarding safeguarding children on the digital space.
This brought forth a partnership to which, Mutua noted, has aided in lots of their Media literacy programs. Currently, Evelyn is a consultant for the "Digital Parenting" program that KFCB is carrying out with Google Kenya.
"She is today a much sought after speaker on IT and Family matters and a beauty to listen to. She oozes wisdom beyond her age and delivers her Family IT classes with unmatched eloquence and class," he noted.
Mutua also lauded two other youth, Rachel Wainaina, a lead Consultant in the Youth Empowerment creative arts curriculum and Sammy Ngare, an Administration Police Officer.
He added that their efforts and sheer hard work have led them to capitalizing the opportunities presented to them.
"If you want to attract mentors and destiny connectors, stop selling poverty, emptiness and suffering. Sell your vision, talent, gift,  passion and desire to serve," he added.
Mutua also called on the youth to strive to make a change in the country noting that self-confidence, discipline and professionalism in everything they do would ultimately see them through.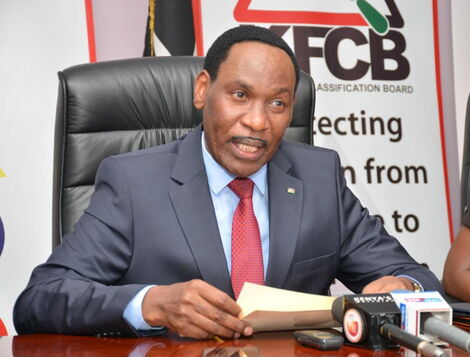 Kenya Film and Classification Board CEO, Ezekiel Mutua
Related