Father & 2 Children Feared Dead After Boat Accident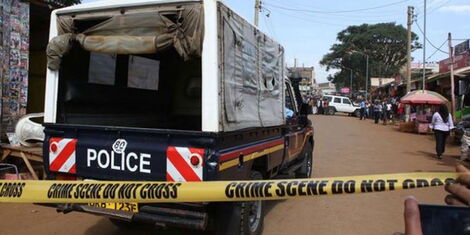 A father and his two children on Tuesday, July 21, drowned in River Sagana after their boat capsized while crossing to the other side.
The incident is said to have taken place when the trio was crossing the river at around 10:30 am.
"The man is a deputy principal in a secondary school in Murang'a County. He has been crossing the river everyday but unluckily, the unfortunate incident took place today," Titus Njenga, a neighbour, stated.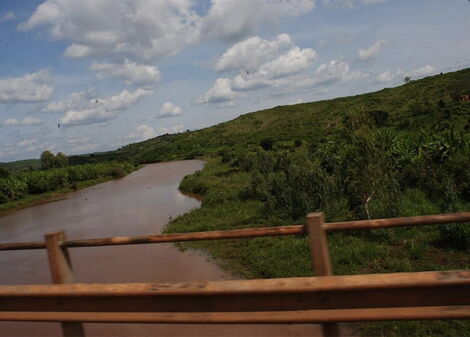 A file image of River Sagana located at the border of Murang'a and Kirinyaga County.
Confirming the incident, Mwea-West Sub-county police commander Aden Alio urged the residents to be more vigilant when crossing the river.
He added that teams from the Murang'a fire brigade, Kirinyaga County as well as members of the public had all united in searching for the three.
"Residents are saying the river is infested with crocodiles but we will not fear," Aden stated.
River Sagana is at the border of Murang'a County and Kirinyaga, hence, residents in the area use boats to cross to either side.
In a 2016 interview, Murang'a Woman Representative Sabina Chege questioned why there were no national or county disaster management teams to attend to such emergencies.
At the time, a University student from Murang'a County had drowned in the crocodile and hippo-infested water mass.
Despite her concerns, four years later, residents in the area still complain due to the lack of disaster management teams.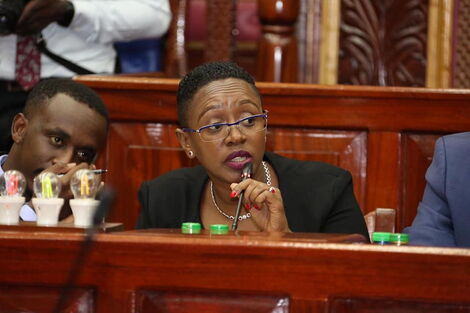 Murang'a Woman Rep Sabina Chege during a health committee sitting on Wednesday, March 1
Related