Fire Destroys Kisii County Offices [VIDEO]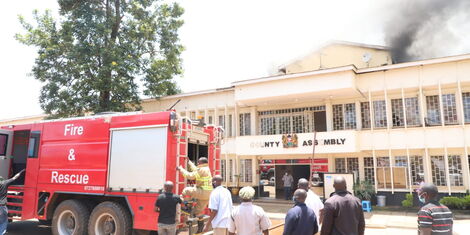 FILE
Fire engulfed Kisii County offices on Friday, September 4, County Governor James Ongwae has confirmed.
"Fire outbreak that engulfed the Kisii County Assembly chambers moments ago has been contained.
"We thank the county fire brigade for swift action to contain the inferno," Ongwae stated.
The cause of the fire is yet to be established.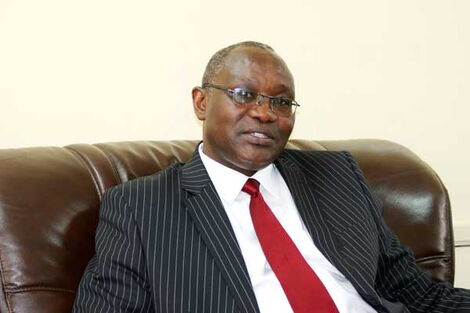 File image of Kisii Governor James Ongwae
FILE
The governor urged MCAs to take a break from county meetings as investigations into the inferno commence.
A number of residents, however, raised concerns over the cause of the fire, with some arguing that there was a sinister motive behind the outbreak.
Fire outbreaks within County Governments have become rampant in the past years.
On Sunday, February 9, a section of the Kisumu County offices burned down.
The Integrated Financial Management Information System (IFMIS) was reportedly among the affected with crucial documents that were part of the pending bills the county government owed its contractors being destroyed.
In September 2019, a fire broke out in Busia County. Two months earlier in July 2019, Kitui County Finance and Economic Planning offices had also been gutted down by fire.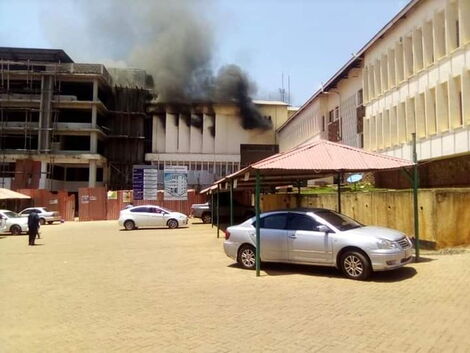 Fire outbreak at Kisii County offices on Friday, September 4, 2020
 Watch video below
Related