Garissa University Terror Convict Commits Suicide in Prison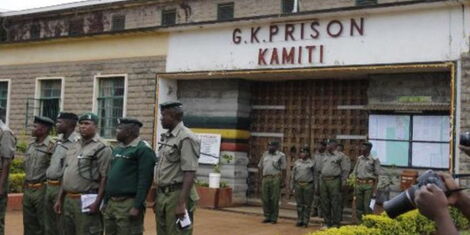 FACEBOOK
Garissa University terror attack suspect Rashid Mberesero reportedly committed suicide inside Kamiti Maximum Prison on Friday, November 27.
Details of the suicide, however, emerged on Sunday with Commissioner General of Prisons Wycliffe Ogallo through his spokesperson Kennedy Aluda confirming the news.
"He committed suicide on Friday at around 3 p.m using a blanket, he made a rope out of his blanket and hanged himself.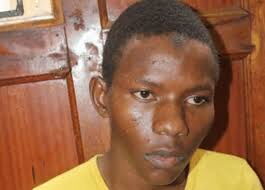 Rashid Charles Mberesero appearing before the court.
"The prison wardens had looked for him before, but he was nowhere to be found, he was later found to have committed suicide. His body was transferred to the mortuary," explained Aluda.
The Tanzanian terror suspect was sentenced to life imprisonment in July 2019, for his role in the 2015 Garissa University College attack, which left 148 people dead.
Mberesero was handed the term after he was arrested at the scene of the massacre, and could not explain his presence, the court heard.
Aluda confirmed reports that the terror suspect was a troublesome convict who fought other inmates at the Kamiti Maximum Prison.
"Based on what he did he was psycho because this is somebody who had mental problems. We cannot however link his metal problems to him committing suicide," he added.
The court also sentenced two Kenyans Mohamed Ali Abikar and Hassan Edin Hassan who were found guilty of conspiracy to commit a terrorist attack and of belonging to al-Shabab.
A total of 22 witnesses testified against the three suspects, including students who survived the attack.
The attack was staged in the early hours of 2 April 2015 after heavily armed attackers stormed Garissa University College and shot dead two security guards before aiming fire at students.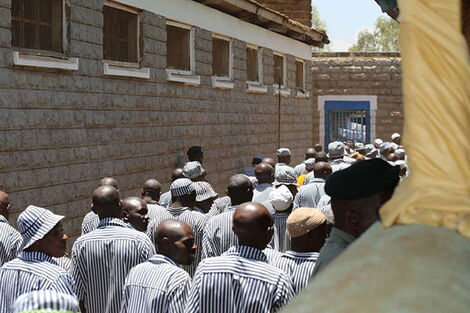 Inmates at the Kamiti Maximum Security Prison pictured on March 22, 2016
Related