Girls Stuck in Empty School After Uhuru's Closure Order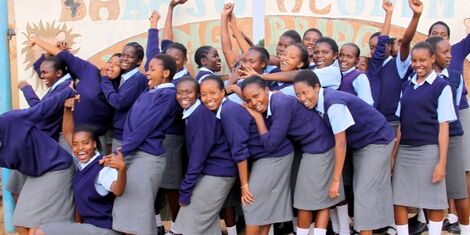 As the country debates school resumption, over two months since President Uhuru Kenyatta ordered all educational institutions to be shut down, two girls are still stuck in an empty school.
The two girls Asha Siti, 17, and Sharon Ravin, 18, have nowhere else to go as the school, Daraja Academy in Segera, Laikipia County is their only 'home'.
A feature by the Standard, on Tuesday, May 27, detailed that the school has accommodated the girls since April 2019 as it offers shelter and hope to girls subjected to outlawed cultural practices such as the female genital mutilation (FGM) and forced early marriages.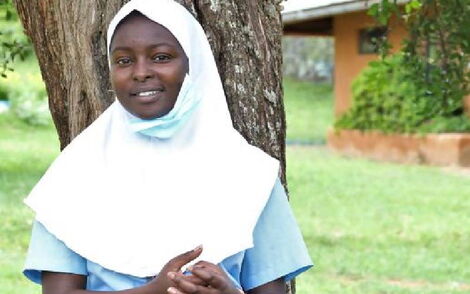 Asha Siti, poses for a photo in May 2020 at Daraja Academy Laikipia
"I grew up in the streets of Marsabit town. My mother has never been herself since I was a little girl. My mother would take us with her, knocking door after door for food.
"We were exposed to all manner of dangers in the streets at a very young age," Siti recalls, adding that they were homeless and she narrowly escaped being defiled several times.
The Form Three student was lucky to have been rescued and taken to the school where she was offered a full scholarship. Her former teachers in Marsabit introduced her to Daraja.
At the age of 10, she used to work as a part-time house help after a kind family took her in.
"I didn't know it would be this long. Reopening may not happen soon. It feels lonely, but where do I go? Sometimes I walk around the empty classes and dormitories to feel the presence of my friends. I miss them every day," she stated adding that she managed to settle in and move forward with her life.
Ravin, an 18-year-old, was rescued from Dandora slums, Nairobi, where she was living with her mother, who depended on well-wishers. A clergy introduced her to her new home.
As parents, the stakeholders and the government debate on school opening strategies amid the Coronavirus pandemic, Daraja Academy Principal Victoria Gichuhi assures that she will accommodate them or the entire period.
"If I learned of a girl in a threatening situation at home, I would encourage her to come back to school. If they have nowhere to go, we let them stay," she assured.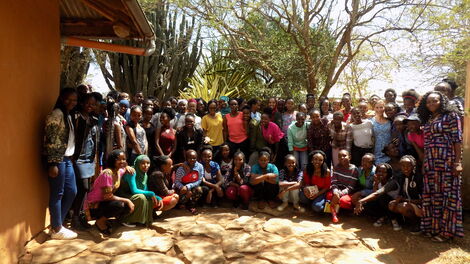 Daraja Academy, Laikipia, students pose for a photo in 2020
Related