Governor Alarmed by Eastleigh Escapees Hiding in Garissa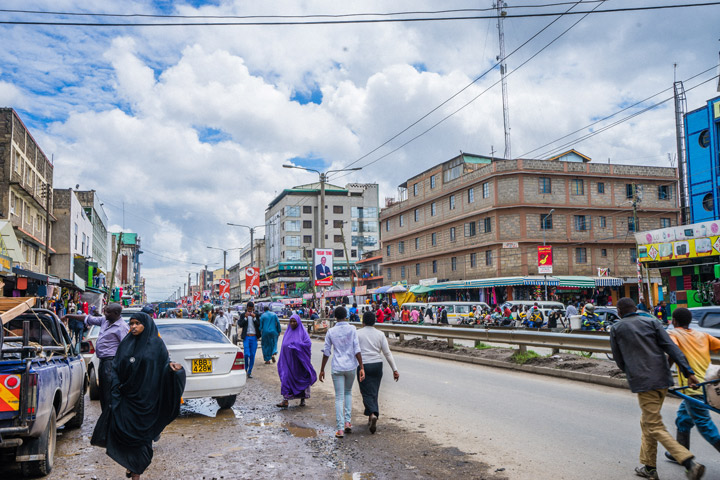 Garissa Governor, Ali Korane, on Monday, May 11, raised the alarm over the number of people escaping from Eastleigh, Nairobi into the county.
The governor revealed this while donating foodstuff and face masks to vulnerable families during the Ramadhan period at the Iftin Primary School.
Korane was concerned with the increasing number of people sneaking from Eastleigh into the county to escape the cessation of movement imposed on Wednesday, May 6.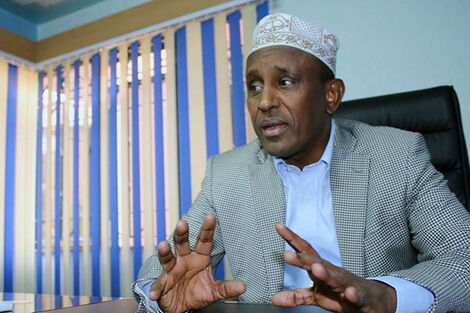 File image of Garissa Governor Ali Korane
DAILY NATION
"The cessation of movement for Eastleigh is meant for the good of the people of Eastleigh and the country at large. It is is a crime, escaping and coming here, you can easily bring the disease here and it is a big concern.
"Those of you who are here, we would like to urge to stay here and not go anywhere, this is something that will end one day and we would like to ask everybody to be vigilant at this time when we have a problem so that we don't get this disease.
"Let us follow the government's directives and do not see yourselves as heroes because of escaping Nairobi and coming here. This is a big pandemic," said Korane.
The Governor also urged those involved in the trade of importing livestock from Somalia to halt the trade immediately.
"For those bringing livestock from Somalia, we would also want them to stay where they are. Somalia has a lot of cases.
"It has also come to our borders and it is is being spread to those who are going to buy livestock from there to bring them to our markets. We would also ask them, for now when the disease is spreading, they should stay where they are, let us protect ourselves," noted Korane.
Eastleigh has been marked as one of the Covid-19 hotspots in the country with a number of people from the area flouting government directives.
Kenya has also imported a number of cases from Somalia in the county of Wajir with the number of cases at the horn of Africa increasing alarmingly.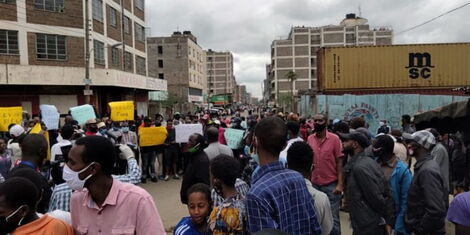 Residents gathered for a protest in Eastleigh, Nairobi on May 11, 2020
CITIZEN DIGITAL