Governor Joho Tears into DP Ruto After Mombasa Visit [VIDEO]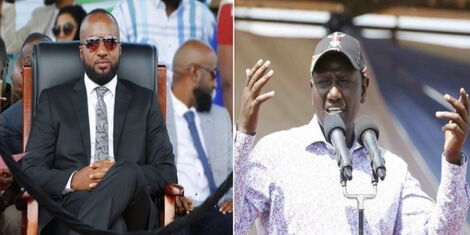 Mombasa Governor Ali Hassan Joho on Tuesday, September 8 tore into Deputy President William Ruto following his visit to the region towards the end of August.
Joho was speaking after receiving Ksh. 144 million to cushion vulnerable communities and families in Mombasa from the United Kingdom that was presented by the country's High Commissioner to Kenya Jane Marriott.
The Governor hit out at Ruto noting that he has no time to respond to him as he is focused on delivering to the people of Mombasa.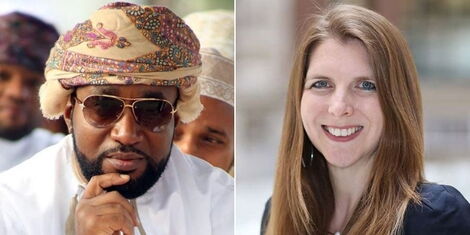 A collage of Governor Hassan Joho and UK High Commissioner to Kenya Jane Marriott
FILE
"I'm not going to entertain dirty politics of coming to Mombasa with insults, we have seen that the politics of the day in Kenya has just been abusive, calling each other names.
"I'm very lucky for not responding to one William Ruto, I will respond to issues that affect the lives of people I lead but not to sideshows that make no meaning to me," stated Joho.
The former Kisauni MP continued his onslaught on Ruto as he blasted him for holding rallies in Mombasa on Saturday, August 28 with the county still reeling from the effects of Covid-19.
Joho added that there are better issues to focus on at a time when the country is still grappling with the Covid-19 pandemic than to engage in premature politics.
The Governor who has been silent on the political scene noted that he will not waste his time addressing political issues but will shift his efforts on improving lives in the county during and after the pandemic.
He also challenged the media not to cover politicians who engage in insults as he claimed he had yet to see someone making the headlines for being quiet.
This comes after Emurua Dikirr MP Johanna Ng'eno was arrested on Monday following insults directed at President Uhuru Kenyatta and his family.
In the deal with the United Kingdom, 10,000 families will receive money directly through mobile cash transfers to help them take care of pressing needs such as rent, purchasing food and other basic items.
Watch Video Below:
Related