Governor Njuki on Harrowing Experience of Wife Delivering in Public Hospital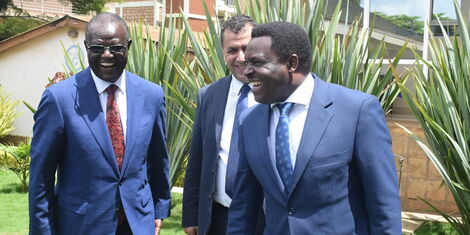 Tharaka Nithi Governor Muthomi Njuki opened up on the harrowing experience his wife went through while delivering in a public hospital.
The Governor was speaking on Tuesday, June 16 at an event where the county recruited 97 health workers to bolster the war against Covid-19.
"I like telling people the truth. My first son was delivered in a public hospital and the doctor was a very good doctor. The experience my wife gave me about the place, what nurses tell them, made me pitty the rest going there.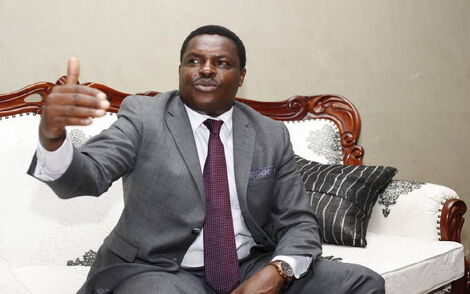 Tharaka Nithi Governor Njuki speaking in a past interview.
"The language of 'why are you crying?', 'were we with you?', 'who told you to do it?', I want that to be history," noted Njuki.
The Governor added that it is a backward practice of asking expectant mothers terrible questions when they are going through labour pains.
He noted the case was just an experience of the maternity department and warned that will not tolerate such cases in hospitals.
A number of women around the country have raised complains about the poor services they receive from nurses at maternity hospitals.
Njuki, however, commended the improved health care services in the county and opened up on the positive experiences from the county.
"I have people who tell me that they took their children to the hospital after chopping their fingers while cutting fodder and commend the speedy services," noted the Governor.
This comes after a number of expectant mothers have shunned away from hospitals during the Covid-19 pandemic for fear of contracting the virus.
Data from various hospitals showed only 32% of women were attended to by skilled birth attendants in April, it means the rest gave birth unattended or were assisted by traditional or unskilled birth attendants.
Even more shocking was that only five out of 10 children under one year were fully immunised, and only six women out of 10 went for their fourth antenatal care in hospitals in the month.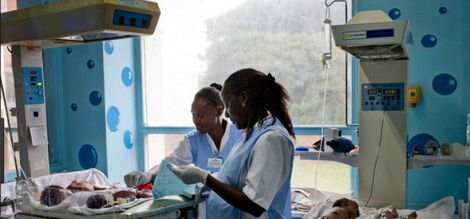 A newborn maternity ward at Nairobi Hospital
Related