Governors Cannot Declare Lockdowns – Matiang'i Goes After Joho.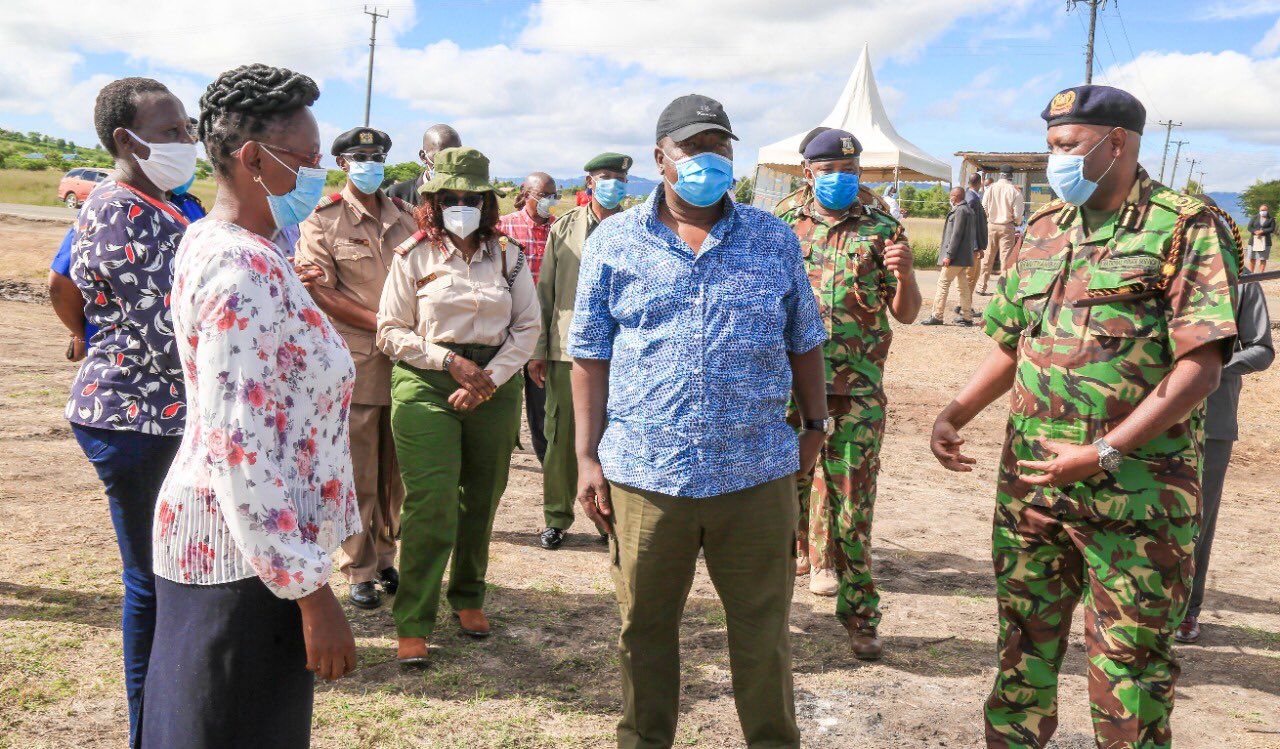 Interior Cabinet Secretary Fred Matiang'i on Monday, May 4, asserted that Governors of Kenya's 47 counties did not have the power to declare lockdowns or issue cessation of movement orders.
Appearing before the National Assembly Delegated Legislation Committee, Matiang'i told police not to enforce such orders if they came from governors, stating that only the President had the authority to do so.
His statement came against the backdrop of utterances and moves by governors including Migori's Okoth Obado, Mombasa's Ali Hassan Joho and Murang'a's Mwangi wa Iria calling for the restriction of movement in their counties.
Matiang'i issued the clarification in response to Kandara MP Alice Wahome who alleged that Wa Iria had shut down the county's borders and had even stopped medical workers from moving in and out of the county.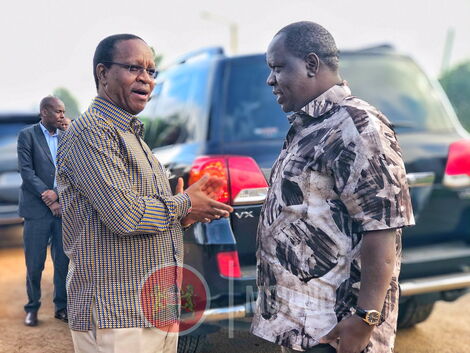 Interior Principal Secretary Karanja Kibicho(L) and Interior CS Fred Matiang'i during a meeting on February 28, 2020.
TWITTER
"I want to tell our police officers not to respect any cessation of movement imposed by counties that is not approved by the National Security Council and signed by the president.
"The Public Order Act is in black and white that cessation can't be issued by any other person other than the president," Matiang'i asserted.
Joho had threatened to enforce a total lockdown in Mombasa's Old Town area after observing that residents were refusing to avail themselves for mass testing.
"If you think you won't be tested, be ready. You will be tested, my friend. Now we are bringing it to your doorsteps and it is free. There will be a time you will pay for it. So take advantage of this opportunity and get tested. You get to social media and oppose everything.
"You are not protecting me, my friend. I have my mask, I have my gloves. Everybody talks of being tested and you don't want to be tested? Stop joking, stop excuses!
"We have already buried six people from Old Town and yet you have time to argue? What is wrong with you? Use your common sense, stop joking with lives.
"We have come to say it today and we will not say it again. You will be tested. Take it from me, you know I don't mince my words, you will be tested. If you refuse then we will have to lock you in your houses, so that if you are positive you infect yourselves in there. Let us not play games with this," Joho had thundered on Saturday, May 2.
In April, Wa Iria had issued an order banning residents of other counties from travelling into Murang'a in a bid to curb the spread of Covid-19.
"I know this will be unpopular but I do not want visitors from other counties in Murang'a. Murang'a people should also stay in Murang'a. Experts say this virus is spread by people moving from one place to the other," the Governor had stated.
Migori Governor Obado, on the other hand, called for the closure of Kenya's border with Tanzania in his county, noting that cases could be imported into Migori.
"I also want to make a special appeal to the national government to ensure that we completely stop the entry of the Tanzanians into our territory. If there are Kenyans stuck in Tanzania who want to come back to our territory, let them do the simple thing of testing themselves and presenting a certificate indicating they are free from Coronavirus.
"But if as Kenyans or as the people of Migori we are saying we have stopped movement in and out at the common border with Tanzania, but on the other side they have not stopped, we are not going to succeed.
"I am making this appeal to the national government to ensure that we reinforce that requirement," he stated on Monday, May 4.
Listen to Joho's fiery speech below: