Govt Drives Out Chinese Contractor from Ksh3.5B Railway Project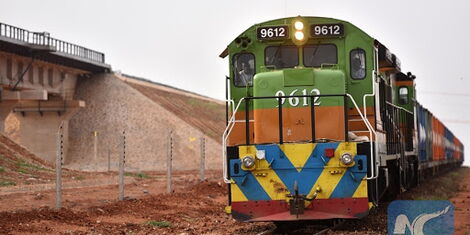 The Kenyan Government has fired a Chinese Contractor from the Railway upgrade project after it was revealed that the project had been grossly overpriced
According to a report by Business Daily on Wednesday, June 3, the state parted ways with the contractor after claiming that the company quoted in excess of Ksh50 billion for the upgrade of the Naivasha-Malaba Metre Gauge Railway (MGR).
The government shelved the plan to extend the Standard Gauge Railway (SGR) to Western Kenya over financial reasons and opted to upgrade the MGR which will be connected to SGR in Naivasha.
Transport Cabinet Secretary James Macharia confided in the publication that the private financier for the project was also cut loose after the Public-Private Partnership (PPP) took too long to materialise.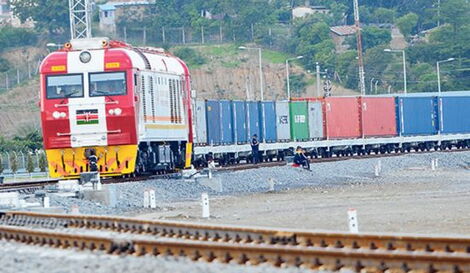 SGR Cargo train on the move.
"Government will fund it and the estimated cost is about Sh3.5 billion, but after proper documentation, this could be plus or minus.
"I would say that about a month from today, it will start and will take a year to complete. We want to do it as an extension of the SGR and it has to be seamless," stated the CS.
The PPP was shelved after reports emerged that the quotation by the contractor had surpassed the intended budget by more than three times.
Earlier, the budget for the MGR upgrade was pegged at Ksh21 billion but was revised downward to Ksh3.5 billion after the CS failed to elaborate on the upgrade plans.The Metre Gauge Railway has been around for more than a century.
This comes days after reports emerged that the state had started the process of kicking out a Chinese firm, Africa Star Railways, tasked with managing the Standard Gauge Railway.
The state, at the time, accused the firm of declining to review its contract despite the Railway line recording surging losses year after year under what is said to be fraudulent activities by the firm.
The report indicated that the firm in question was overcharging the corporation despite recording declined revenue.
Transport and Infrastructure Cabinet Secretary James Macharia speaking at KICC on March 17, 2016.
Related