Govt Puts Drivers on Notice As Festive Season Begins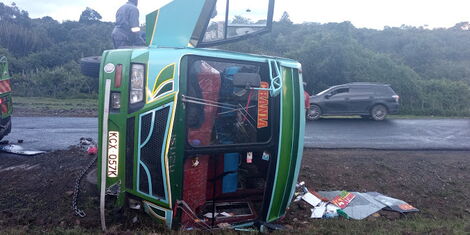 The Government on Sunday, December 13, put drivers on notice, asking them to exercise caution as the festive period begins.
Speaking during the launch of Holistic School in Runda, Interior Chief Administrative Secretary Hussein Dado sent a warning to drivers.
"As people go to celebrate, my first warning is to drivers of public service vehicles, we are watching you. NTSA and traffic police are on the road.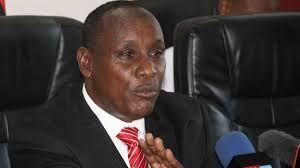 Interior Chief Administrative Secretary (CAS) Hussein Dado speaking at a past event.
DAILY NATION
"We are going to enforce the law to it's fullest, we will not allow you to play with the lives of Kenyans, so I'm appealing to all drivers to be careful, look after the lives of passengers," he noted.
Dado also asked Kenyans to comply with Covid-19 guidelines set by the Ministry of Health.
The country has witnessed a spike in Covid-19 cases since the relaxation of Covid-19 measures, with a number of Kenyans throwing caution to the wind.
The CAS urged Kenyans to exercise caution when interacting with the elderly during the festive period.
"Everybody should take responsibility because if you do not love yourself at least love your parents, neighbours, the elderly and those with underlying conditions.
"Police will enforce the wearing of masks and social distancing. We will not allow politicians to gather people the way they want then blame is shifted to the Government when there is a spike," he added.
The latest statistics by NTSA released in November revealed that road crashes have claimed 3,114 lives, compared to 2,942 during the same period last year.
The spike in road accidents and deaths have been attributed to reckless driving, dangerous overtaking, drunk driving, drunk walking, drunk riding, failure to use helmets among others. have been attributed to the increase in crashes.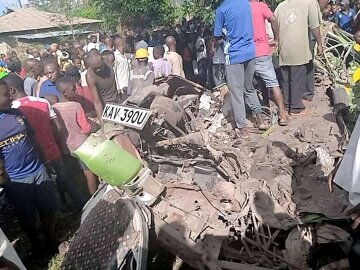 Witnesses at the scene of the accident in Kilifi on Sunday, November 1, 2020
Related