Govt Seeks Ban on Cash Fares in Second Attempt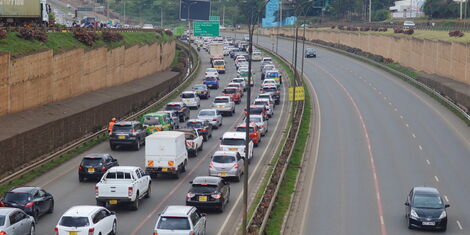 The National Transport and Safety Authority wants access to the identity of passengers in a new proposal seeking to ban paying bus fare using hard cash.
A report by Business Daily on Wednesday, June 3, detailed that NTSA has proposed a digital fare collection system that will also have the technical capability to contact trace passengers and was waiting for government approval.
This would aid in the fight against Coronavirus (Covid-19) as passengers' identities and personal contact information would be used to trace those aboard over 200,000 matatus.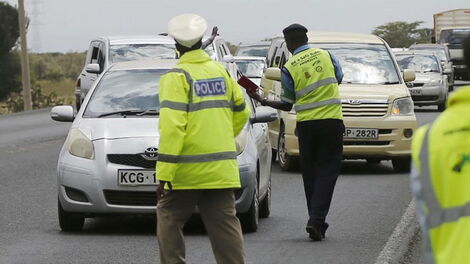 Traffic police officers stop motorists at a checkpoint. On Wednesday, May 13, 2020, NTSA issued a warning to motorists.
"The cashless system will also provide a platform for the development of an effective contact tracing application to support the government's effort in addressing the Coronavirus pandemic," NTSA Director-General George Njao stated.
The agency has advertised for bids inviting tech companies to install mobile software and web applications in Passenger Service Vehicles.
President Uhuru Kenyatta and Health CS Mutahi Kagwe have been on the forefront advocating for cashless transactions ever since the pandemic broke out in March 2020.
"In order to avoid the risk of transmission through physical handling of money, we encourage the use of cashless transactions," Kenyatta stated in March 2020.
"We have noted with concern that people continue to disregard this advice," CS Kagwe added in April 2020.
However, this won't be the first time the government has sought out the adoption of a cashless payment program for public transport. In November 2014, Kenyatta launched a cashless fare payment program which was opposed by matatu operators.
The PSV owners argued that the program would derail their daily earnings as their earnings would be monitored resulting in higher taxation by the government.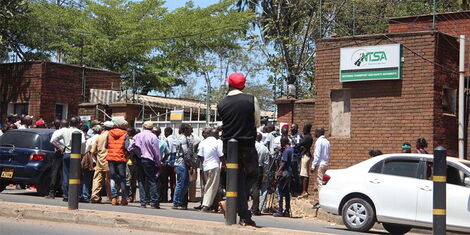 A crowd outside the National Transport and Safety Authority when detectives raided the premises on January 30, 2019
Related