Govt Sets New Date to Evacuate Kenyans from China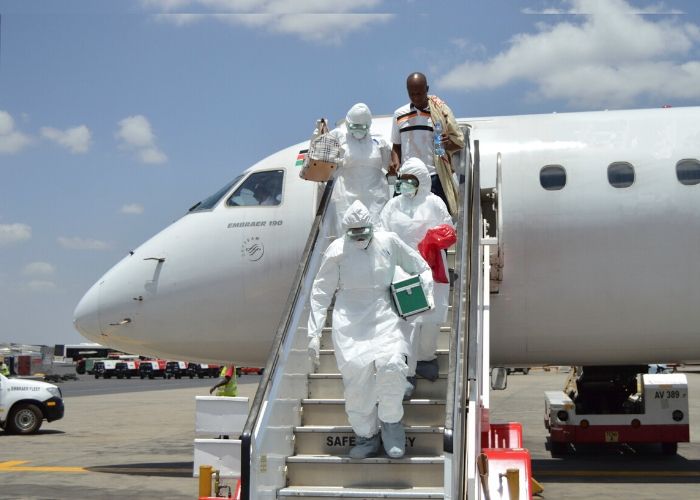 Medics conduct public health emergency drill at JKIA on October 19, 2016.
UPDATE 28/04/2020 11:09 p.m. : Foreign Affairs PS Macharia Kamau responded to queries made by Kenyans.co.ke concerning the planned evacuations.
He confirmed that the government was not looking into facilitating more evacuations once the first batch of citizens from Kenya and India arrived in Nairobi.
Questions had been raised on whether some stranded Kenyans would miss out on the flights due to the limited space.
---
The Ministry of Foreign Affairs on Tuesday, April 28 confirmed new dates when Kenyans stranded in China and India will be able to return to the country.
The government had previously stated that they would facilitate the evacuation of 200 Kenyans from China and 300 from India at the individuals' own cost.
A plane was scheduled to depart Guangzhou, China for Nairobi on Friday, May 1, with Kenyans willing to travel back home given the sole option of purchasing a one-way ticket at a cost of Ksh80,468.
Foreign Affairs Principal Secretary Macharia Kamau on April 28, however, announced that the government would facilitate the evacuation of Kenyans from China at the individuals' own cost on Friday, May 8 instead.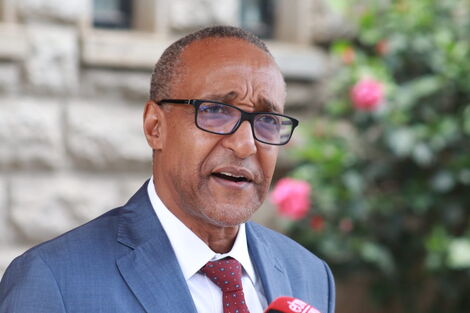 Foreign Affairs Principal Secretary Macharia Kamau April 14, 2020.
Those stranded in India will also be facilitated to return to Kenya on Monday, May 4.
In addition, Kamau revealed that at least 18 Kenyans had died abroad due to the Coronavirus (Covid-19) pandemic.
The PS was yet to respond to queries made by TMZ.co.ke by the time of publication on whether more evacuations would be facilitated after the first batch of passengers arrived.
Kenya's High Commissioner to the United Kingdom, Manoah Esipisu, also announced on April 28 that they would facilitate the evacuation of Kenyans stranded in the United Kingdom on Monday, May 4 via a Kenya Airways flight from London's Heathrow Airport.
The flight was originally scheduled to depart on Friday, April 25 for Nairobi.
Esipisu confirmed that tickets for the flight were available for sale on a first come first serve basis, with those interested urged to book their tickets directly through Kenya Airways.
It was further revealed that passengers will be required to produce a certificate indicating they are Covid-19 free to board the flights.
They are required to undergo Covid-19 tests from an accredited laboratory, with certification to be issued at least seven days before the travel date.
In addition, all passengers must also complete a Coronavirus Quarantine Declaration Form which should be sent to relevant agencies by May 2, 2020.
Once they are in Kenya, the passengers will be subjected to the 14-28 days mandatory quarantine period in line with guidelines from the Ministry of Health.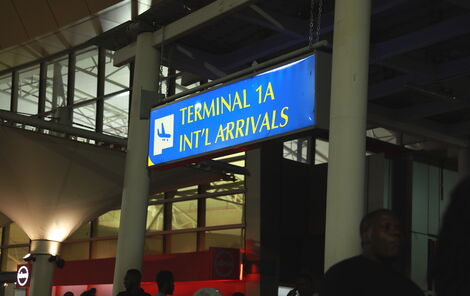 Jomo Kenyatta International Airport (JKIA) International Arrival Terminal. Thursday, February 14, 2020.