Govt to Launch Crackdown on Admission of School Dropouts
Primary and Secondary school dropouts will no longer be admitted into Technical and Vocational Training (Tvet) Institutions, Education Chief Administrative Secretary (CAS) Zack Kinuthia revealed over the weekend.
While speaking in Murang'a county, the CAS announced that the directive would be applicable for the 2020/21 financial year in a bid to boost the post-primary 100 per cent transition strategy.
"We are going to launch a crackdown on any of our technical and vocational trainers that will have admitted any of our aforesaid dropouts as well as Standard Eight graduates. We will only offer an amnesty window to all who had dropped out or sat for the KCPE exams before this policy came to effect," he declared.
He explained that the directive had been based on the new curriculum where compulsory education had been upgraded from Primary to Secondary education.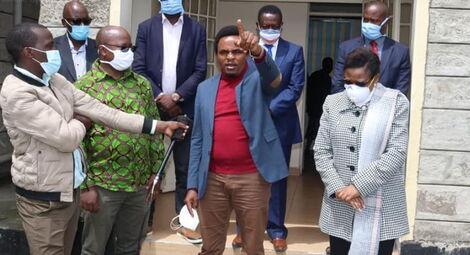 Education CAS Zack Kinuthia speaking to the media during a tour of Nyandarua County on June 12, 2020.
CAS Kinuthia added that KCPE certificate holders found pursuing the courses would be forced to withdraw and join secondary schools regardless of the marks they had.
The government plan targets to have at least 200,000 Form Four leavers join public Tvet institutions annually as opposed to 50,000 currently.
"We have finalised the placement of 2020 university intakes by the Kenya University and College Central Placement Service (KUCCPS). We are also preparing for a post-Covid-19 life in the education sector," he stated.
He noted that the courses in the institutions will be heavily subsidised and infrastructure expanded.
"We are finalising modalities to issue bursaries to Tvets' students where those to join vocational training institutes will be subsidised at Ksh15,000 annually with those in national polytechnics qualifying for Ksh30,000 per head," he stated.
While inspecting Tvet institutions in Nyandarua county, Kinuthia complimented the investment by the County Government in equipping the Vocational Centres.
He further stated that once the youths are trained, the Ministry of Industrialization and Trade would provide a raft of wide incentives from credit guaranteed concessional loans to incubation centres built in almost every region to boost the capital of youth in manufacturing.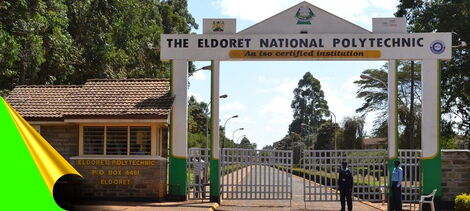 The Eldoret National Polytechnic.
Related