Gunmen Raid Manu Chandaria's Muthaiga Residence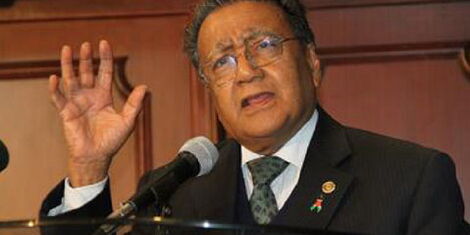 FILE
A gang of 8 armed men forced their way into billionaire Manu Chandaria's home in Muthaiga estate on Sunday night, December 13.
Police reports indicated that three security guards on duty, an Administration Police officer and two G4S officers, were found tied with ropes.
The AP officer manning the area reportedly had his rifle forcefully taken away from him by the gang.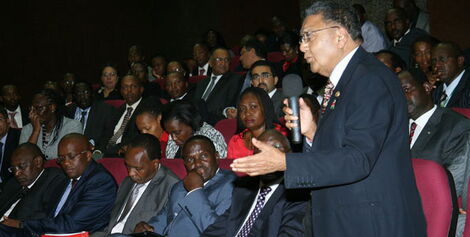 Billionaire Manu Chandaria addresses a gathering in 2019
FILE
Nairobi police commander Rashid Yakub, stated that police officers responded in time to rescue the family.
Also read;
They confirmed that no family member was injured during the incident, though the criminals carted away family valuables of unknown amount.
The gang escaped through the neighouring Karua forest, some having sustained gunshot wounds, according to police reports.
Police officers also recovered a rifle, believed to belong to the AP officer.
The police chief noted that the matter was under investigation. He, however, pointed out that preliminary investigations revealed that the incident was an inside job.
He confirmed that the security guards along with the AP officer had been taken in for questioning.
"We are investigating the incident. We will know the truth in a short while," Yakub said.
Such incidents are not common in the area where prominent businessmen such as Jimmy Wanjigi and the top political class such as former President Mwai Kibaki reside.
This is due to the 24-hour surveillance that attributes the area to be among the most guarded areas in Kenya's capital.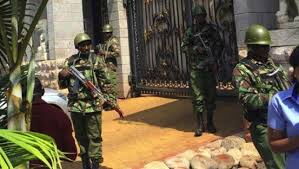 Police officers manning a house.
Related