'Haunted' Tunnel Discovered in Mau Forest Puzzles Kenyans [VIDEO]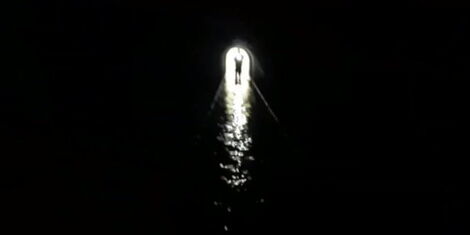 YOUTUBE
The discovery of a mystic tunnel deep in the heart of the Mau Forest has turned the location into a pit of excitement for historians.
However, if the local myths surrounding the tunnel are to be believed, then venturing deeper into the 76-year-old tunnel should be taken with some extra precaution.
According to a resident, Joseph Chemaina, of the Nessuit area located within the vast forest complex, flashlights mysteriously go off once one gets to the 7th level of the tunnel.
He further stated that people are scared of going into the tunnel due to the strange clicking and hooting sounds.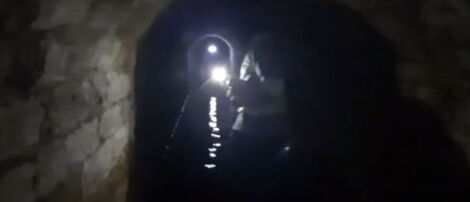 Picture taken within the mysterious tunnel discovered in the Mau Forest.
YOUTUBE
Chemaina's father was one of the home guards stationed at the entrance to the tunnel that runs 80 meters below ground.
It is said to have been built between 1940-1944, by Italian slaves captured during World War 2.
There are rooms within the tunnel which serves as evidence that people used to live in the underground chambers.
A closer look at the wall linings revealed several names inscribed with Juan Suarez the most visible. Details of who the Hispanic man remained scanty.
The shelter is an estimated 1.5 meters wide at its mouth, however, it gets narrower the further one ventures.
That's when things get creepy, as locals say the sounds and pitch darkness have resulted in adventurers turning tail and heading back up after getting to level six.
There have also been rumors that the underground rooms were used as torture chambers. The main purpose of the tunnel remains a mystery.
Another entrance to a similar tunnel was also found within the area, with the current theory being that they were used as bomb shelters by the British families that used to live in the vast Mau Complex.
Historians and National Museums had no clue of the existence of such structures as bomb shelters have never been found in Kenya.
Step into the mysterious tunnels via the video below:
Related