He dumped me, but I don't blame him- Betty Kyallo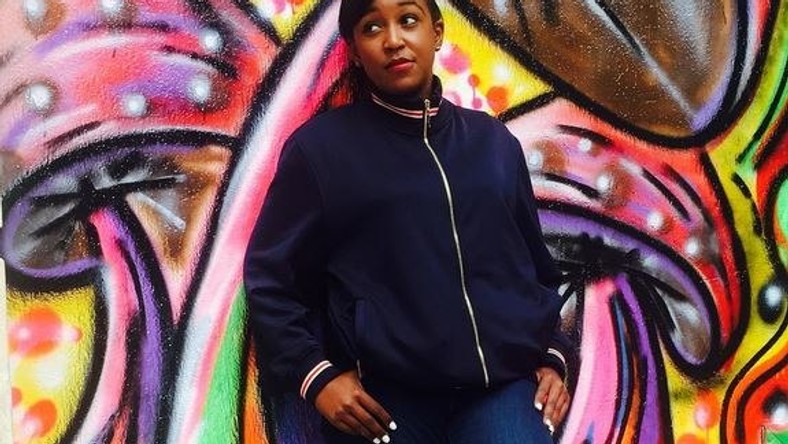 In 2003 when she was just in form 3, Betty Kyallo was involved in a freak accident that led to the loss of half of her face and a boyfriend.
Betty revealed that she got hit by a bus and she got dragged under the bus and half of her face and part of her neck were scraped off during the accident. An injury that was so bad that when she saw her reflection on a reflective part of an X-ray machine she broke down as she felt that her dreams  of being news anchor had gone down the drain the moment the bus scraped off half of her face.
"When I saw my reflection on an X-ray machine I broke down, it worst the day of my life and I was like 'I am just 17 years old and do not half of my face.' My dream of being a news anchor went down the drain. It was devastating, I was in the hospital for 2 and half months, I went through 7 surgeries because my leg was broken my ribs, my jaw, half of my face, it was crazy." She said during an interview on KUTV.
But she was lucky to grow her skin back after grafting and was told to eat apples which helped her skin heal.
"During the whole time my mum talked about grafting and I was told eat a lot of apples, I did exactly that. One day I was in the shower brushing my teeth and I noticed that there was something on my face and I realised that whoa! My skin is finally growing back. I think it was the happiest day of my life" Betty disclosed.
And that was when her life changed once again."Slowly by slowly it all grew back. It was a changing point in my life. I remember the guy I was dating, he dumped me, he left, and he was just like deuces! Its life, do you know I don't blame him, can you imagine that you are dating a pretty chic and then all of a sudden she is not pretty… Half of her face is a scar. It's a human thing to do, we cannot blame him.
The only thing I was mad at is because he left immediately, he was like I'm out, nice knowing you. I always laugh when I tell this story." She went on to say.
But despite what she has been through, this has not held her back and she encourages fans to live a fearless life because that is when you achieve greatness. Due to her fearlessness, she is one of the most popular news anchors and co-owns the Popular 'Posh Palace' at Sifa towers.