Health Ministry Responds to Ending Covid-19 Testing After WHO Report
Director-General of Health Patrick Amoth on Wednesday, June 17, addressed reports of ending testing for asymptomatic patients in the country following reports by the World Health Organisation (WHO) that people who didn't show symptoms were unlikely to spread the virus.
The report by the global body ignited pushback from health professionals with many claiming that it had erred or miscommunicated. Maria Van Kerkhove, the WHO's technical lead on the Covid-19 pandemic, clarified that the actual rates of asymptomatic transmission weren't known yet.
In response to the development, Dr Amoth stated that studies were still ongoing on the matter and testing of strategies would be determined by Scientists.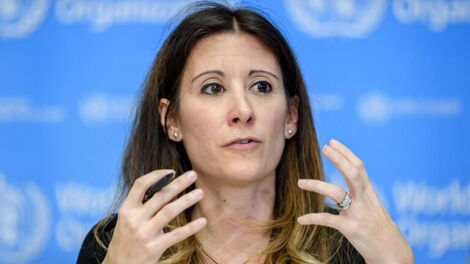 Maria Van Kerkhove, the WHO's technical lead on the Covid-19 pandemic.
"Studies are still ongoing to help us determine the extent to which asymptomatic persons can transmit the virus. Testing strategies are therefore likely to evolve over time," he responded.
He further stated that a majority of those discharged did not require treatment. Health officials have since discharged 1,326 Covid-19 patients.
"Majority of people who get infected with Covid-19 either develop no symptoms or just mild symptoms. There are certain factors that increase the risk of progressing to severe diseases including old age and underlying medical conditions," Amoth noted.
The health practitioner also addressed the home-care guidelines which had been launched earlier in the month.
"The implementation of Home-based care will begin in a few days. We are currently doing capacity building training and sensitization of healthcare workers and community health volunteers for seamless implementation of the protocols," he explained.
Dr Amoth further dispelled reports about the cold season made Covid-19 transmission rates higher.
"There is no sufficient evidence that cold seasons have any bearing on coronavirus infections. However, during the cold seasons there are other diseases that may mimic," he stated.
He stated that the government had adopted a staggered approach to reopening the economy based on various factors.
"We are not yet out of the woods. Our numbers are increasing. It is too early to tell whether the curve is flattening. We are likely to witness a rise in the number of cases," Dr Amoth added.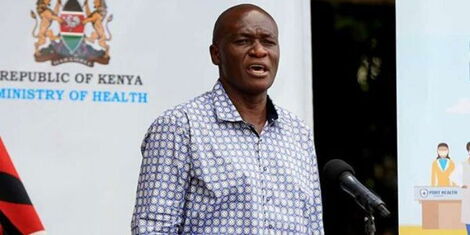 Ministry of Health Director-General Dr Patrick Amoth speaking at the Ministry of Health headquarters
He observed the mitigation measures in densely populated areas had borne fruit, thereby reducing transmission rates noting that they were closely monitoring the areas.
"We still urge residents to continue with infection prevention measures. Wash hands. Sanitize. Keep social distance," he advised.
Related