Homeless TPF Star Reunites With Family After 5 Years [PHOTO]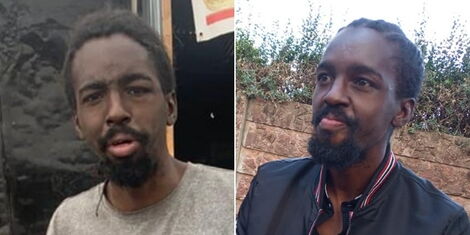 FILE
Former Tusker Project Fame (TPF) contestant David Major has been rescued from the streets after he was found homeless in Nairobi's Roysambu estate.
Fellow TPF star Alvan Gatitu announced that hours after David's story was highlighted in the media, he teamed up with fellow well-wishers to help him back on his feet.
He added that David was also reunited with his sister who had been looking for him since 2015.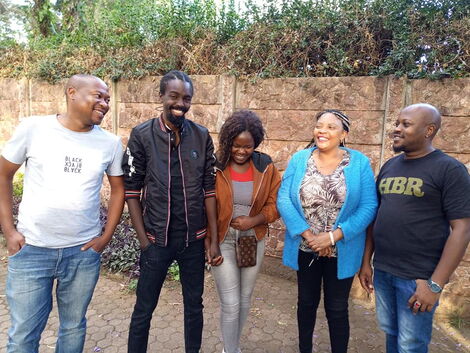 Former TPF contestant David Major (second left) holds his sister's hand after they were reunited after 5 years
FILE
"We have picked him and taken him to hospital. A team of physicians and psychiatrists are looking after him. We appreciate everyone who has called asking how they can help," Alvan posted.
He hinted that the former TPF favourite had fallen into drug addiction which had contributed to his downward spiral.
"Lots of things have knocked David out of shape. The immediate thing he needs right now is rehab and counselling," the Tik Tok star recommended.
He added that the plan was to help David recover and also build something for him to fall back to once he is out of the woods.
The former TPF star is the son of the late Dr Margaret Ogola, an award-winning author, medical doctor, and human rights advocate who succumbed to cancer in 2011.
David's story adds to the many instances where social media has been used as a force for good to change people's lives.
In July Alvan was forced to sleep in the cold after being locked out by his landlord.
Upon his video going viral, Kenyans supported him by sending money to his M-Pesa and bank accounts.
Alvan then bought the watchman who offered him a place to sleep a motorbike to run a boda boda business.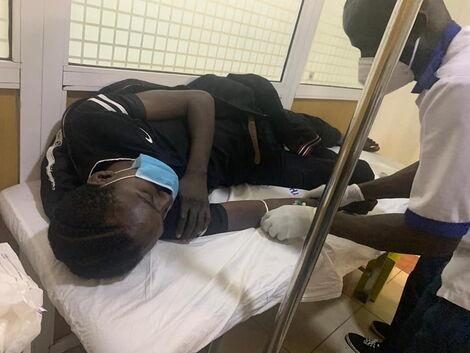 Former TPF contestant David Major receiving treatment after he was rescued by well-wishers
Related