How DP Ruto-Linked Firm Nearly Conned Govt Ksh432M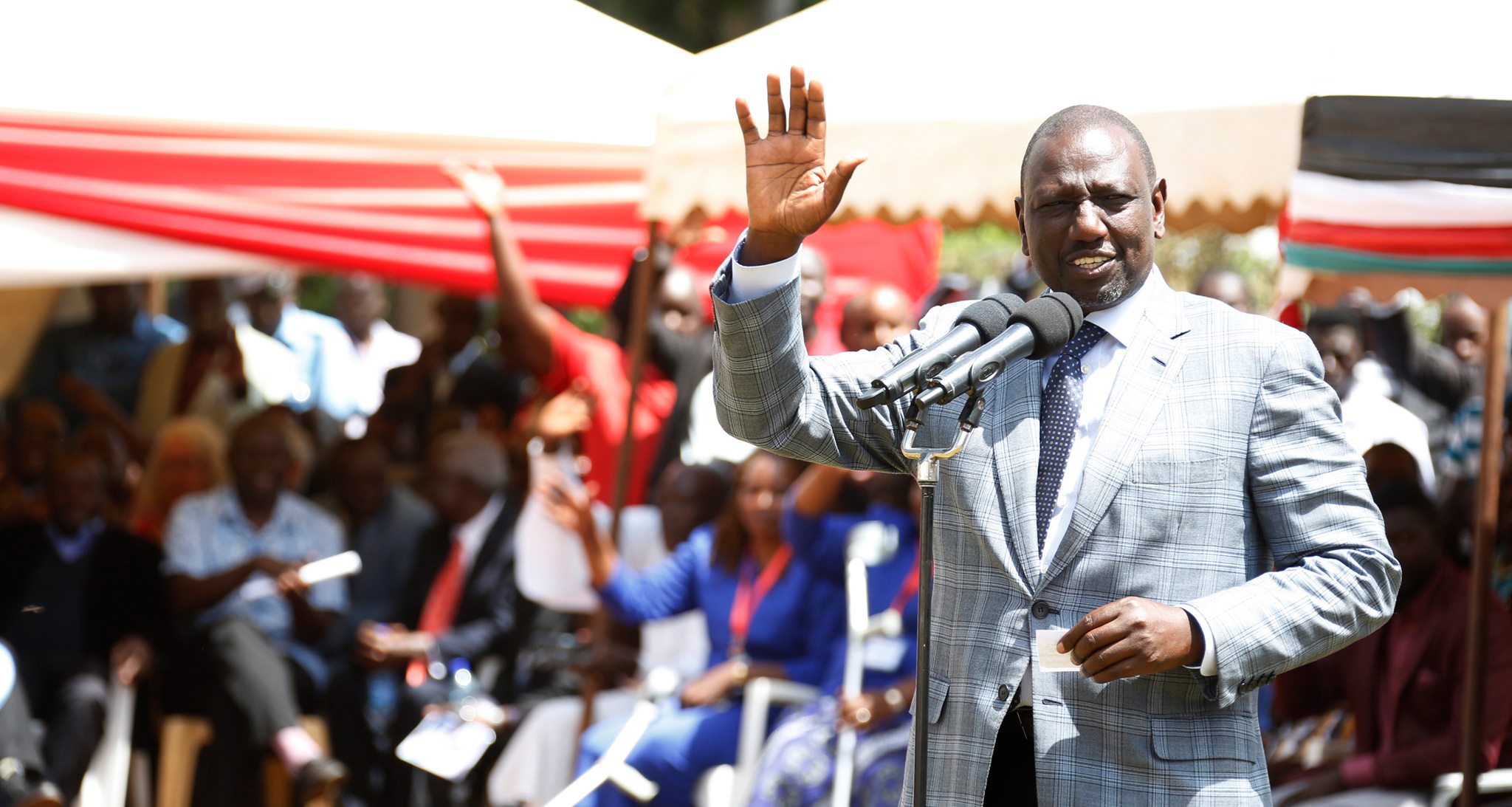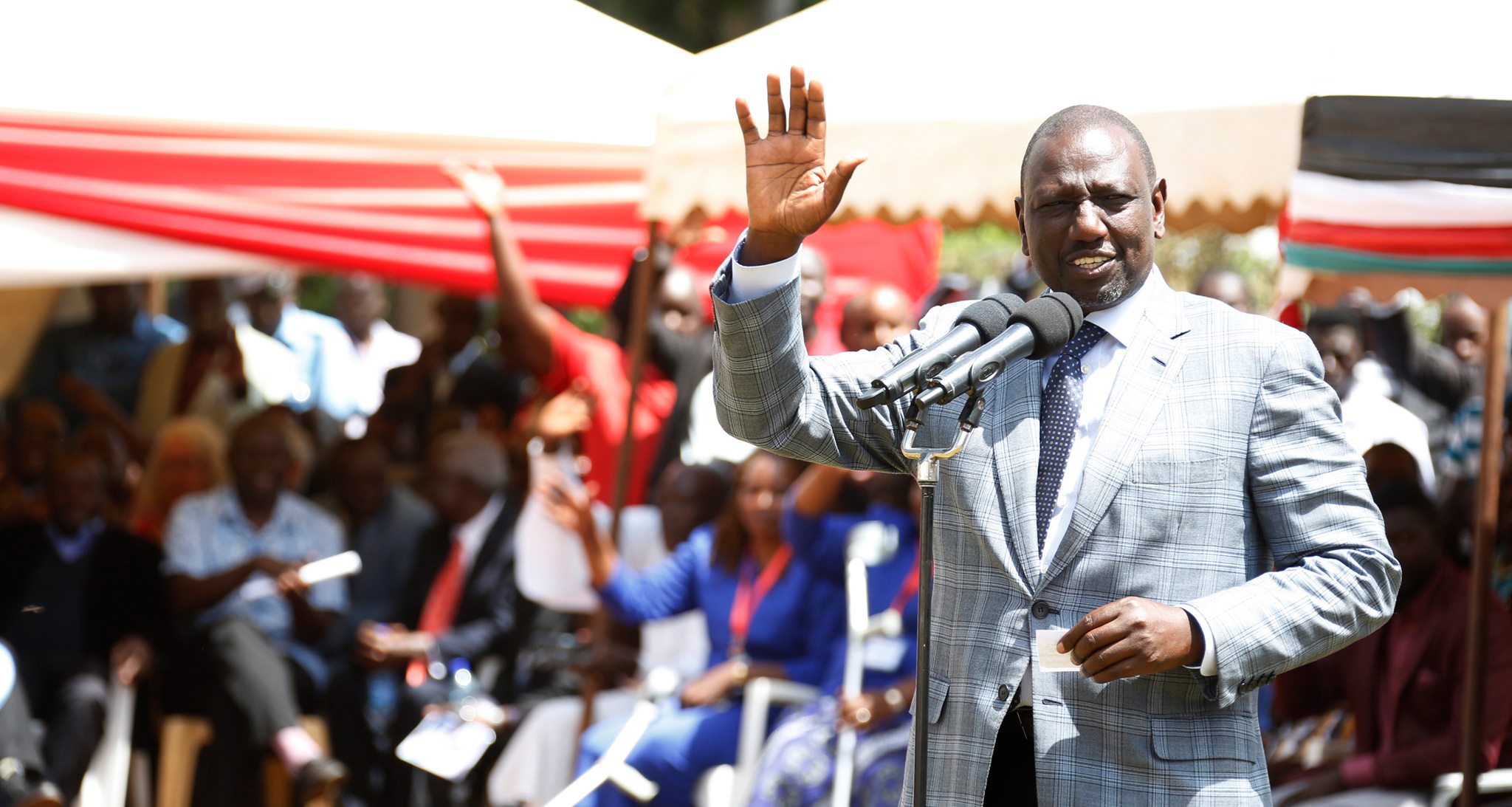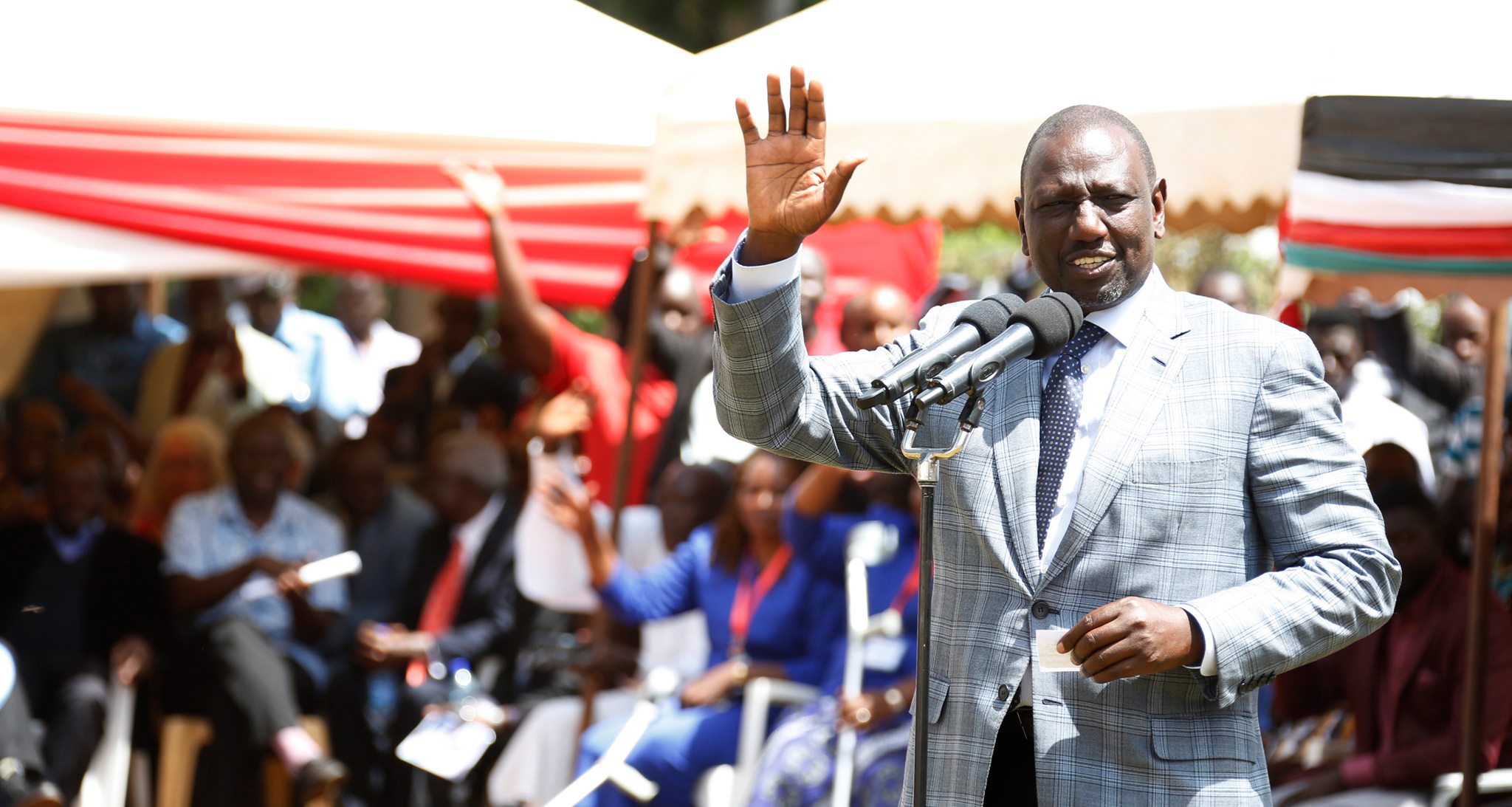 Deputy President William Ruto addressing a gathering, February 17, 2020.
Deputy President William Ruto seems to be in the thick of controversy after new details emerged about an alleged con game that involved one of the companies he is linked with.
The Standard unearthed the dirt in a report on Sunday, April 26, noting that it had acquired documents indicating that Renton Company, which is at the center of Ruai land saga, attempted to sell the parcel to the state.
The report further indicated that the firm had tried selling the land estimated to be 1,600 acres to the government at the price of Ksh432 million.
It was also disclosed that the office of the Attorney General, then headed by Amos Wako, had been advised to institute legal action to recover Ksh100 million which had reportedly been paid out to the company in 2002.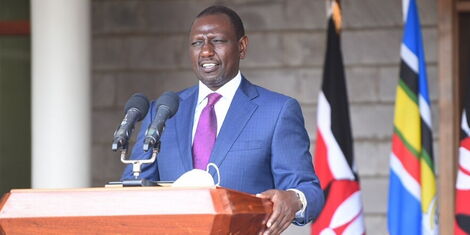 Deputy President William Ruto addresses the media outside his Karen, Nairobi home on Thursday, April 9, 2020
Ruto's business partner, Patrick Osero, had claimed that the DP was linked to the company which was plotting to sell the parcel in 2002 when the DP served as Eldoret North MP.
The firm reportedly acquired the property in 1996 through mysterious ways and ownership of the land parcel would be hotly contested with other players claiming a piece.
"On November 29, 2002, Settlement Fund Trustees entered into an agreement with Renton Company for the sale to the former of the above land," the then Lands Permanent Secretary Erastus Mwongera stated in a 2006 letter. The parcel had earlier been mistaken to be part of the Embakasi Ranching Scheme.
In the letter, Mwongera also noted that the state had discovered that the land was reserved for the sewerage system.
More than a decade later, in a sit-down with the publication, Mwongera maintained his stand noting that land that was set aside for public use could not be transferred to a private entity.
"It is a very elaborate process to reverse any land set aside for public utilities which would entail major public participation to hand it to a private entity," he stated.
In the suit that ensued between the AG and Renton Company, the latter lost and was compelled to refund the money but the only publicly available record of repayment was of Ksh20 million.
The rest was expected to be settled but it is not clear whether the payment was made.
On Wednesday, April 22, the government moved to repossess the land which was also linked to former Lugari MP Cyrus Jirongo.
A joint statement on Tuesday, April 22, by the Ministry of Water and the Ministry of Lands, named the affected parcels as LR 28706, measuring 1,605 acres, which is owned by Renton Company Limited and  LR 28707, measuring 999 acres.