How Kenyan Businesses Are Reacting to Covid-19 – Report Reveals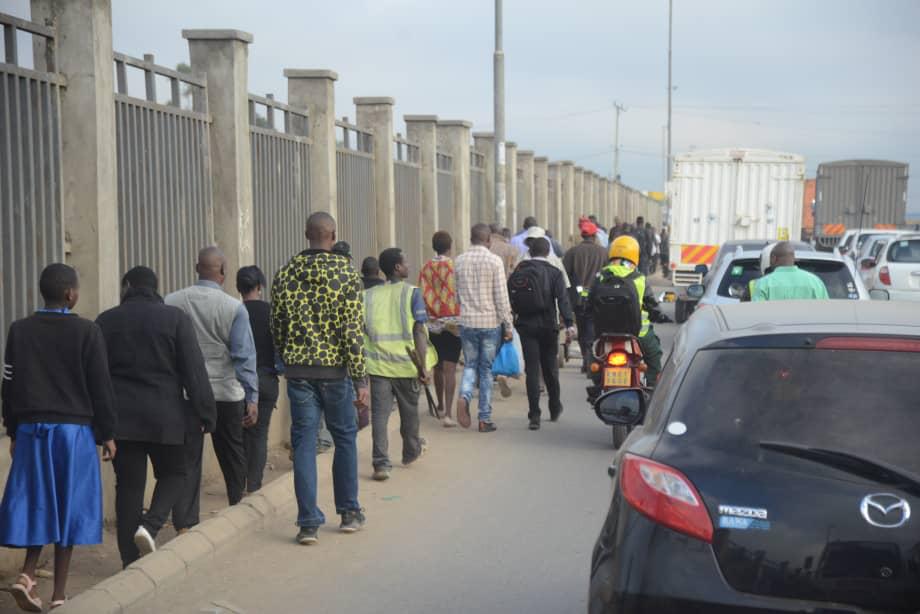 A report released by the Kenya Private Sector Alliance (KEPSA) on Thursday, May 7 has offered insights into how Kenyan businesses are reacting to Covid-19.
Many micro, small and medium enterprises have decided to either lay off workers, impose wage cuts or slash prices of goods and services. The impact of the pandemic, however, has hit some businesses and sectors harder than others. Of 2,446 businesses which took part in the survey, 81% reported that they had been impacted by Covid-19.
The least affected sectors were finance, health and social work, and environment, waste and water firms which reported impacts of 47%, 50% and 56% respectively.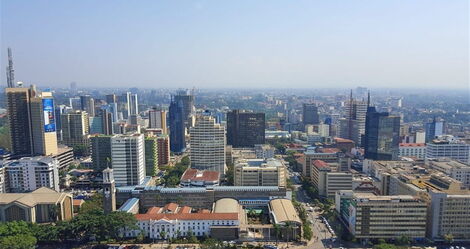 An aerial view of Kenya's capital, Nairobi.
Many of those who have lost their sources of income could adapt and learn new skills that make them valuable in those sectors and businesses.
The health sector reported some of the lowest lay-offs. As a matter of fact, various organizations and agencies have been looking to hire health, social and community workers as other operations downsize.
The hardest-hit sectors were the tourism and education sectors, with 95% and 93% respectively reporting very high impacts due to the pandemic.
In terms of business closures, around 45% of businesses have been forced to close during the pandemic, with micro and small enterprises being the most affected.
62% of micro-enterprises reported having to close, as did 49% of small enterprises; with the education and tourism industries most affected.
In the education sector, 53% of educational institutions reported lay-offs. Only 51% of medium-sized and micro-sized educational institutions reported retaining all their workers.
Larger tourism firms also undertook more lay-offs compared to smaller enterprises in the same sector. 64% of tourism firms which took part in the survey reported lay-offs.
Only 10%, 36% and 42% of mid-sized, small and micro enterprises in tourism respectively reported full retention of employees.
Worryingly, 90% of medium-sized tourism firms reported having to lay off members of staff, with lay-offs in 45% of the firms affecting more than 50 employees.
In the security sector, 65% of security firms reported lay-offs. A majority of micro-sized security firms, however, avoided laying off their staff members with 83% reporting no job loss.
It was a different story, however, for large security firms as 71% reported lay-offs. 50% of the lay offs affected more than 50 employees.
55% of respondents in the construction sector, on the other hand, also had to lay off workers. 38% of micro-enterprises in this sector reported retaining all their workers, with 16% of small firms reporting the same.
Other measures taken by various businesses across the board include implementing work from home, temporary business closures, use of online technologies, observing social distance at the workplace and providing protective equipment for employees.
Among other things, the businesses called for the government to implement relief measures to help cushion their businesses and protect jobs.
A deserted Moi Avenue, in Nairobi – Stay Home.
FILE