How to Apply for New 6,000 Paid Internships on PSCK Portal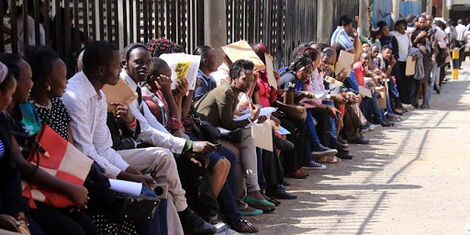 The government through the Public Service Commission (PSCK) on June 16, 2020, announced 6,000 paid internship positions in different government ministries, departments and agencies.
Advertised under the Public Service Internship Programme (PSIP), the duration of the internship is stated as 12 months and the intern will be paid a stipend at a rate to be determined by the Public Service Commission which will range between Ksh15,000 and Ksh25,000.
All interested and qualified graduates are requested to make their applications online through the commission's portal accessible through www.publicservice.go.ke or www.psckjobs.go.ke by July 3, 2020.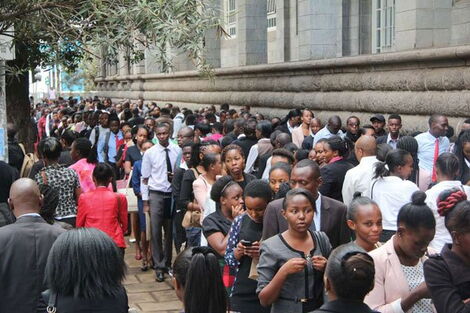 Jobseekers queuing on Wabera Street, Nairobi, waiting to be interviewed by The Sarova Stanley on May 26, 2018.
Hers is the Process of Applying for Internship Positions on PSCK Portal
Register an account on PSCK website:
All first-time users of the Online Recruitment and Selection system are required to register by providing:
ID / Passport Number
Surname
current Email address
a password to access the system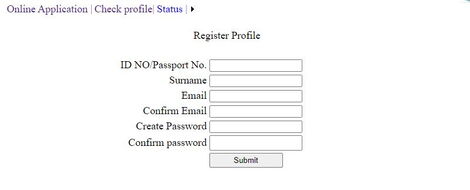 Registering an account on the Public Service Commission of Kenya
How to reset your password
In the event that you forget your password, click the "Forgot Password" link and provide the email you had used to register.
A link will be sent to the email address to enable you to reset your password.
Users who had registered in the previous version of this system are required to register afresh by providing ID/Passport number, surname, email address, and a password.
How to apply for an internship in the PSCK portal
1. It is important to note that one can only apply for internship slots that have been advertised and labeled as open.

A screenshot of the PSCK website
2. To apply for any advertised job or internship opportunities, log into the system using the ID / Passport Number and the Password created.
3. Once you identify the internship position you want to apply for, you will be required to fill in your details in an online form.
All fields are mandatory:
Personal Details – name, title, date of birth, ID number, PIN number, gender, nationality, ethnicity, and location. Also, you must provide your contact information including, your telephone/mobile number, postal address, and email address.
Qualifications: Qualifications (Starting with the Highest)
Experience: Employment Details – where applicable (starting with the current or most recent)
Current Registration/Membership to Professional Bodies
Other courses: Relevant Courses and Training attended Lasting not Less than One (1) Week
Referees: Only Two (2) referees are required.
Other details: Here you indicate the languages you are proficient as well as a state if you have you ever been convicted of any criminal offenses or a subject of a probation order. Also, disclose if have you ever been dismissed or otherwise removed from employment.

A screenshot of the PSCK portal
4. Once you are satisfied with your job application go to submit application tab and submit your application
5. Applicant MUST ensure that all the relevant information is provided before submitting the application as incomplete applications will not be considered.
6. Applicants are advised to print and keep a copy of the Feedback Report (application summary) by clicking on the Report tab or Application Summary link on the Application Menu.
The advantage of the online application is the system gives you an option to edit your information. If you made a mistake, go back and enter your public service commission login information at any time before the Advert Closure Date.
The successful applicants will be notified as well as a list published on the PSCK website.
On successful completion of the Internship Programme, the intern will be awarded a certificate.
The Public Service Internship Programme is a Government initiative designed to offer the opportunity for graduates to acquire and develop valuable technical and professional skills as well as work experience in the Public Service.
"Through the programme, the interns will gain life-skills and values such as integrity, transparency and accountability, which are essential for national transformation, patriotism and citizen honesty," reads a part of their website.
In case of inquiries here are the PSCK contacts:
Send an email to pscict@publicservice.go.ke. Please include your ID /Passport Number and full name.
Call the following numbers: Landline: +254 (020) 2223901,   2227471
Mobile: +254-724-253807, +254-735-800282
Related