Hundreds Turn Out for 20 Supermarket Job Openings [VIDEO]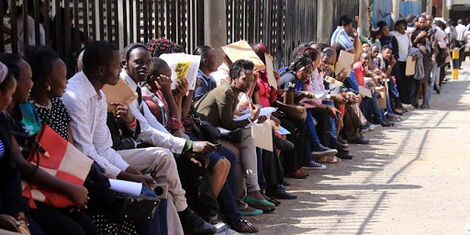 More than 500 youth from Eldoret on Wednesday, July 22, turned out for only 20 advertised job openings in a newly opened supermarket.
Despite the ban on large gatherings by the government, their thirst for a job did not deter them from turning out in droves.
Most were armed with their diploma and degree certificates that were yet to help them land any jobs after a long search.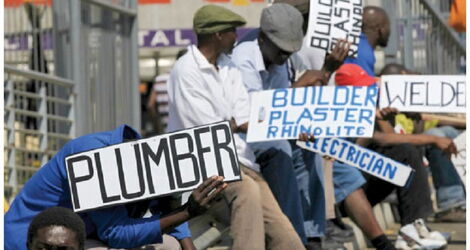 People advertising their expertise in the streets in the hope of getting clients.
One of the applicants lauded the Kazi Mtaani program by the government but asked for it to be expanded in order to benefit more youth.
"Due to the Covid-19 pandemic, people do not have jobs, others were laid off, people are not going to school, Kazi Mtaani helped us a bit but we are so many who are jobless.
"Look at how people have turned up and here they only need around 20-25 people, so government should do something," he explained.
One university graduate revealed thatdespite having a degree in Information Science and another IT qualification, he was yet to secure any employment.
Since graduating from the Eldoret Polytechnic in 2018, another applicant narrated how he was unable to secure  job and due to the huge turnout, he did not have much hope that he would be successful.
The supermarket management indictaed that it was stunned by high turnout attributed to many being rendered jobless by the pandemic.
"Today we are conducting interviews, as you can see, but what has shocked us is how the turn up is so high, we did not expect around 500 youths.
"This is really heartbreaking, so many youths are unemployed and most of them are saying they lost their jobs during the pandemic," she noted.
Related