I Paid Ksh11K Rent On a Ksh13K Salary – Kenyans on Financial Mistakes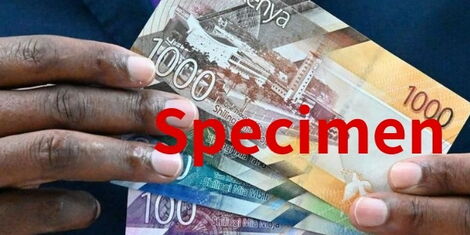 One of American tycoon Warren Buffet's famous quotes are 'Rule No. 1: Never lose money.' Incidentally his second rule is 'Never forget Rule No 1.' Individuals make mistakes and besides the fact that they provide life long lessons, most of these mistakes end up costing people loads of cash and wasting years of life.
A thread of Kenyans sharing their experiences on Twitter left many in stitches, as it exposed some of the common financial mistakes some individuals make throughout life.
Pursuit for Luxurious Lifestyles
One netizen detailed that he once lived in a rental house worth Ksh 11,000 while earning a meagre Ksh 13,000 salary. Despite not spending more than he earned on rent, one basic need consumed most of his salary.
Scrolling through a smartphone.
"I think spending Ksh 100,000 to just boost the car's performance and the difference wasn't that mind-blowing," another added.
Others recalled how they bought expensive phones that they misplaced with one stating that he spent a lot of money on repairing an old car he had purchased.
Friends & Family
In January 2017, tycoon Chris Kirubi stated that one should avoid loaning money to friends and family without a clear repayment plan. This could lead to wrangles and separation. Kirubi advised that it is important to preserve the aspects of life that matters most adding that lending to family and friends never ends well.
Some of the netizens lamented that this was one aspect that affected them most, as their generosity was reportedly taken for weakness and their desire to have the money repaid tore apart friendships.
Others recalled how decisions to start businesses with close family and friends backfired. This was associated with those who were dating. Irvin Jalang'o lamented that he took a SACCO loan for his partner only to end up paying by himself after the relationship faded. Akua Sheila's decision to open a joint account with a male friend also backfired.
 Loans & Businesses 
However, the majority of the financial mistakes shared were related to loans and business start-ups. One Kiplangat Mursi stated that he started an onion project with some friends and only one person knew where the firm was. The others only contributed money and later they all realised the project was fake and non-existent.
Another narrated that he started a business with a friend, only for him to buy a Mercedes Benz out of the startup money, leading the business to collapse. Those who were supported by loans from Higher Educations Loans Board (HELB) through university lamented that they regretted never investing the money but plundering it all only to face debts owed to the government.
"Out of the first job excitement at a financial institution in my early 20s, I took loans and top-ups for the first three years, totalling to Ksh900,000 with nothing to show for them. When I quit, I had to clear the loans with my well-saved pension benefits in order to avoid high interest for the next five years," one Faith recalled.
While speaking with TMZ.co.ke on Thursday, July 30, Nicholas Gachara, a financial expert based in Nairobi advised that before purchasing an item, one should try a seven-day test. Visit the store, window shop and go back home to ponder on the next move for a week. If the interest is still high then proceed, if not, shelve the purchase. He recommended against impulse buying.
Gachara also detailed that when taking loans, one should consider whether the loan will give him a capital return. Other factors to be considered are interest rates and collateral (security) adding that one should not take a loan for self-gratification.
"A loan should not also be used to finance personal issues like weddings, to please lovers and rent but for capital investment," he noted.
"On those who venture into businesses with friends and family, they should treat each other as business partners and ensure that they are bound legally. They should also have formal structures and apply the arms-length market strategy," he added.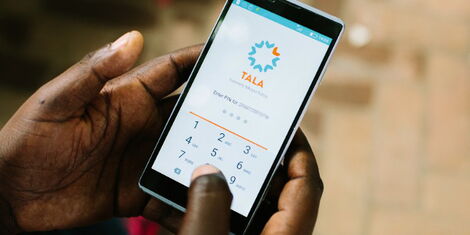 File image of an individual scrolling through a mobile app loan
Related