I Quit Citizen TV's Tahidi High Twice – Miss Morgan Opens up
INSTAGRAM
Angel Waruinge is known for her iconic role as Miss Morgan on Citizen TV's Tahidi High – a no-nonsense deputy principal she portrayed for 10 years.
Even though the show stopped production in 2016, Tahidi High had a legion of fans who grew up watching the show. Despite the show being a cultural phenomenon, Waruinge disclosed that she left the show twice during its production.
Speaking on a YouTube interview on Jikoni Times with Obayi, the thespian disclosed that she explored other opportunities outside her character as Miss Morgan.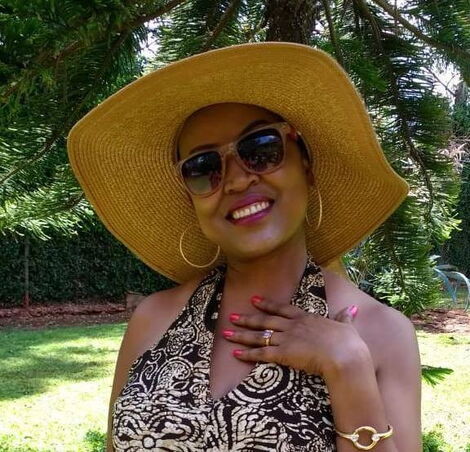 Angel Waruinge alias Miss Morgan
TWITTER
She disclosed that due to her association with the show, many producers shied from offering them other acting jobs.
"Seven years after shooting the show and playing this no-nonsense character I got a contract to do a show on M-Net called Jane and Abel, so I felt I needed a change," she opened up.
She talked to her producers who allowed her to leave the show for two years before coming back and worked on the show for two years.
Waruinge disclosed that she got another opportunity to shoot for a different show which she went for a brief period and returned to Tahidi High.
When she went back to the Citizen TV production, her character, Miss Morgan had been promoted to school principal.
"The producer had left, I felt I am not growing anymore and the story arc for Miss Morgan was not developing and also I was really cutting out my opportunities outside, so I chose to resign and leave the show for good," she explained.
Waruinge recalled her cast fondly stating that they were a tight nipped group who would spend so much time together.
"The cast was my family. We used to do everything for each other. For my baby shower they really supported me with items for the baby," she noted.
Unknown to many, she struggled with depression and alcoholism which she got through with the support of her family.
In leading a wholesome life, she embarked on a weight loss journey where she has hived of 36KGs since 2016.
Related