Inside Kenya's Most Dangerous Prisons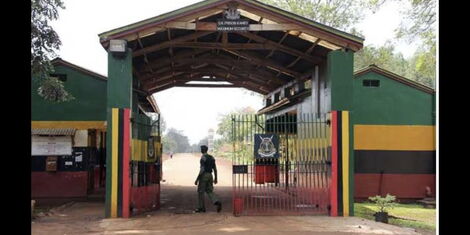 YOUTUBE
As at September 2020, there were 42,596 suspects incarcerated, however, according to government records, the official capacity of prison system in the country stands at 26,837.
The congestion in Kenya's 129 correctional facilities (190%) has created the perfect recipe for disaster in some of the most dangerous prisons around.
Life in prison has been known to shatter hope, dreams, and dignity. "It drains the spirit and humanity out of you," an ex-convict once explained.
In jail, inmates are allegedly treated like beasts, and if one day they get out, they bear forever the prison curse on their forehead. Most turn to religion for comfort and a way to nurse the wounds (both mental and physical) suffered behind bars.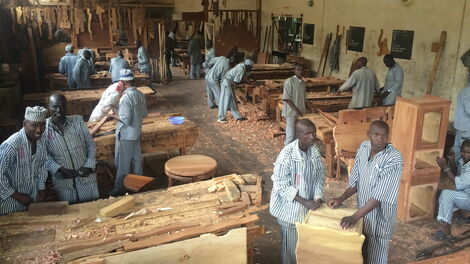 The Kenya Prisons Project helps inmates acquire technical skills to help them merge better with society and break the cycle of crime once they are released.
Although Kenyan prisons continue to be heavily criticised by international groups for neglect, violence and abuse of human rights, there has not been a popular movement for prison reform worth mentioning, save for the Moody Awori prisons' reform programme in 2003.
Here are some of Kenya's most feared prisons in Kenya where you're just as likely to die at the hands of the wardens as you are at the hands of your fellow inmates.
Kamiti Maximum Security Prison
It is perhaps not surprising that there are very few, if any, successful escapes from Kenya's most secure and most notorious prison.
Originally named "Kamiti Downs", it sits in the middle of its own 490-hectare (1,200-acre) estate.
Speaking to TMZ.co.ke, a correspondent confirmed this to be the most dangerous prison in the country, despite countless initiatives to rehabilitate the inmates.
He further revealed that the actual number of murders and crimes that take place within these walls is a closely guarded secret.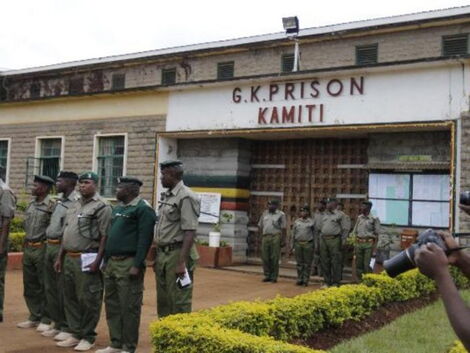 Kamiti maximum prison
FACEBOOK
Some of Kenya's most hardened criminals are harbored behind it's high concrete walls, with reformed robber John Kiriamiti describing it as 'hell on earth".
One wrong look or step is likely to result in a major altercation and at times death behind bars.
Shimo la Tewa
It is a Maximum Security Prison that has for long been referred to as the camp of death.
Violent fights and daring jailbreaks are some of the things that come to mind when it comes to Shimo la Tewa
With over 2,600 inmates who include top terror suspects and many convicted foreign sea pirates who are kept at the notorious Block F, it is no wonder most who venture in never come out the same.
On March 18, 2014, British national and terror suspect Jermaine Grant suffered a skull fracture just above his right eye in an alleged fierce fight between hardcore inmates and prison warders, who were, reported to be suppressing an attempted jail break from the notorious Block F on March 18 last year.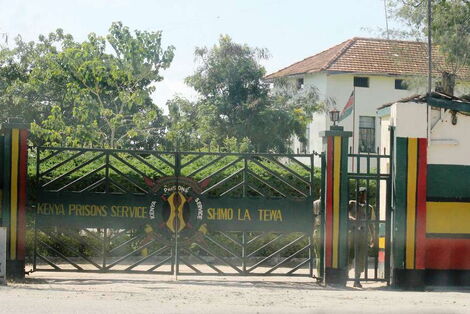 Entrance area at the Shimo la Tewa Prison in Kilifi.
FILE
Naivasha Maximum Security Prison
As one of the country's maximum-security prisons, Naivasha GK Lice Prison has seen more than its fair share of successful prison escapes.
Its most notorious record to date was the escape of 28 prisoners on April 21, 2004. Two dozen plus prisoners simply vanished from the prison.
On January 29, the Directorate of Criminal Investigations (DCI) officers arrested two prison officers in connection with the murder of Simon Nduro- a former inmate at the Naivasha Prison.
Sergeant Dennis Wandati Masibo and Constable Obadiah Meriti Lansika alias Masai who both work at the Naivasha Maximum prison will be charged with the murder of the convict contrary to section 203 as read with section 204 of the penal code.
According to an autopsy report, the prisoner had multiple bruises on his body with blunt force trauma being the cause of death.
Nairobi Prison
A maze of chain-link fences, razor wire and guard towers in the city's busy industrial area, this particular detention facility is notorious with sodomy.
During a rare BBC interview a few years ago, an inmate explained how the confined spaces and excess capacity made it almost impossible to escape any predators.
Their cages are filled with the fetid smell of sweat, dirt and human waste.
In the capital wing, housing more than 400 inmates facing the capital punishment, dozens of inmates are herded into tiny cells with the capacity for between one and five prisoners.
"I haven't put on my clothes because we've been sweating throughout the night. Four years on, my case is still pending in court and I am still here," the inmate explained.
"Because of congestion, people here sleep pressed body to body and this body contact leads to these kind of tendencies," he added.
Kodiaga Prison Kisumu
Touted as one of the worst detention facilities in the country, the conditions within the cold metal bars are almost indescribable.
The prison houses more than 2,650 inmates which is more than double its capacity. The buildings are old and dilapidated with rusted metal grills.
Worryingly, the prison is famous for its high suicide and murder rates. At one point in time, 10 deaths were registered in a span of two months.
Everyone in prison lives in a state of emotional and psychological fear which requires every inmate to threaten another because if they do not do so they will not escape being threatened by others.
"It is too much when you have ten deaths in one prison within a period of two months. There must be something wrong in Kodiaga," Kisumu West MP Olago Aluoch once stated.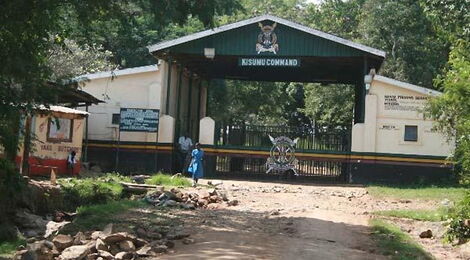 Kodiaga Prison in Kisumu
FILE
On February 19, 2020, a man (Joseph Wanyoike Kinyanjui), who had just been convicted of murder, died in Murang'a GK Prison. The post-mortem report showed he was strangled.
After his death a prison warder reported to Murang'a Police Station that an inmate had died at the prison's dispensary where he was receiving treatment for "alcohol withdrawal syndrome".
According to the OB number 24/9/2/2020, Kinyanjui, aged 35, had no physical injuries save for traces of blood around the nasal area.
His is the story of countless others whose condemnation to what are essentially supposed to be correctional facilities, only ends up damaging them even further.
Official figures for deaths in prisons are scarce, but in October 1995 a government minister stated that more than 800 prisoners had died in the first nine months of the year.
In 1997 at least 630 prisoners reportedly died, the majority from infectious diseases. Information about the conditions in Kenyan prisons is limited because access to prisons is denied or severely restricted.
Notably, about 50% of Kenya's prisoners are pre-trial detainees or those held in remand as they await trial – people legally considered innocent.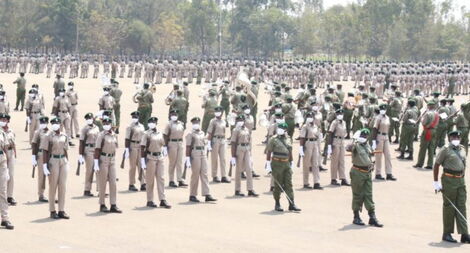 Recruits at the 44th Prisons Pass-0ut Parade at Prisons Staff Training College, Ruiru on August 13, 2020.
Related