Is There a Serial Killer in Nairobi?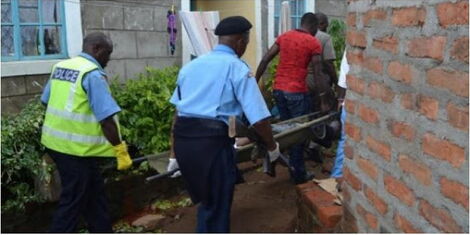 In a span of one year, two horrifying deaths with similarities in the way they were orchestrated, have made headlines, causing many to raise an eyebrow.
Similarities are based on the fact that both of the victims were women, their body parts were dismembered and found in different parts of Nairobi city.
In the recent murder, body parts of a woman were found at the Tumaini Primary School playground in Umoja II on Sunday, May 31.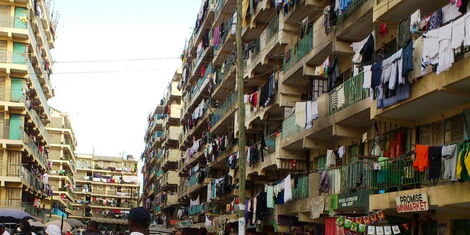 Pipeline Estate in Embakasi Nairobi.
Detectives investigating the murder linked to a house near Amani Estate believe that the suspect had kept the body in his rental house near the estate, where the heinous act took place.
42-year-old David Migwi Kariuki, who resided in the house, has since been arrested.
He is said to have moved to another house after he was evicted by the landlord for defaulting to pay rent for a couple of months.
It is alleged that  Nancy Wanja Njuguna, the owner of the rental house, tasked two casual laborers to remove the body from the scene of the incident.
She and the two casual laborers (Kennedy Otieno Omar and Nicholas Kimanthi) are now being held at the Buruburu police station.
In a statement, detectives informed that a forensic examination of the body parts is ongoing to reveal the identity of the woman.
The same suspect, David Migwi Kariuki, was captured on CCTV camera on April 27, 2019, walking out of Green Club along Latema Road in Nairobi with a lady.
Hours later, the dismembered body parts of a woman were found dumped at Umoja dumpsite and the torso later found along Landhies Road.
DNA analysis matched that of 36-year-old Penina Wairimu Njeri, the woman Migwi had walked out of the club with.
Migwi has since been on the run until detectives from the DCI finally caught up with him on Thursday, June 5.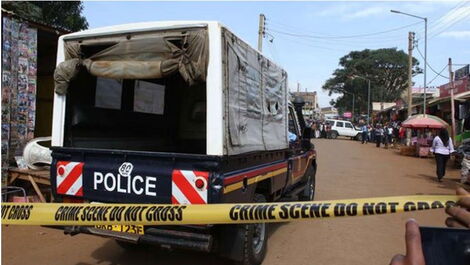 A police vehicle at a scene of a crime
Related