Jahmby Koikai Speaks on News Anchor Dream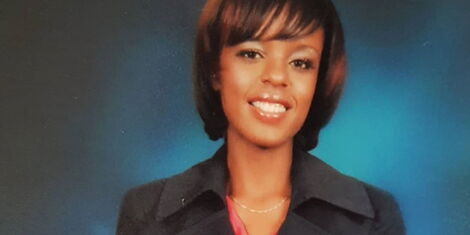 Media personality Njambi Koikai's heroic story is well documented, with her victorious battle with Thoracic Endometriosis, one of the most gripping tales in the media industry.
Her love for reggae and unrivaled emceeing skills have endeared her to hundreds of thousands of fans, however, on July 19, faya mumah (as she is commonly referred to) opened up on her dream of becoming a news anchor.
Uknown to most, the thoracic endometriosis survivor had harboured the dream of hosting prime time news for decades and it was a dream she decided to pursue.
"There was a reality show that was running on one major TV channel here in Kenya, searching for the next top news anchor. I've always had the knack for news. At the time, I was working at Metro Fm. I walked to my boss and asked him if he was ok with me participating in this competition. He agreed to it," she recounted.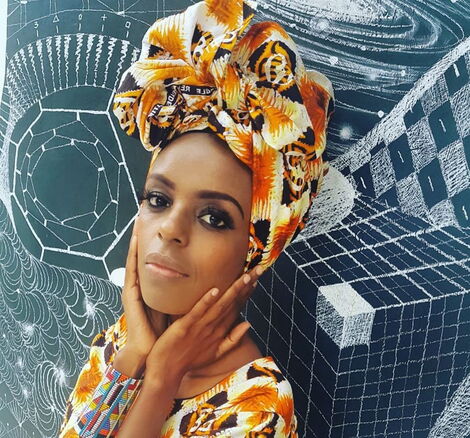 Jahmby Koikai.
She then made her way to Film Studios for the auditions where she stood in line behind 300 other contestants, all looking to land the same role.
The briefing paper indicated, 'no persons with experience in a media house allowed to participate in this audition' but this did not dissuade her as she had already come too far to give up on her life-long dream.
"Mimi Jahmby Koikai, nirudi home after watu 300 kukuwa mbele yangu? Nikasema zi (there was no way I was heading back home after standing in line behind 300 other contestants)," she recalled.
She was optimistically nervous but this soon turned to despair when she entered the audition room only to find her former classmates would be her judges.
Not one to back down, she read her lines and, against all odds, made it through to the next round but which involved being divided into groups.
Sadly that's as far as she went in that particular contest, with the judges sending her packing soon after.
"I cried. It felt like I'd lost such a great opportunity. My mom and late grandma were so sad cause they loved to watch me do the news," she narrated.
Her fighting spirit pushed her to audition for another news anchor role back in 2010 at KBC, and this time, she went the extra mile and  spruced herself up to look the part. Her hair was straightened out and she even got a new suit to match.
However, she ended up falling short once again, leaving her feeling totally dejected, having given her all.
It was also during this period that she was battling severe Endometriosis,  in silence, which proved to be a prolonged war that lasted for over 19 years.
"I think of how engaging the newsroom is and I'm grateful I wasn't in that space. I'd have utilised all my sick-leaves and off-days and just declared redundant," she joked.
Following her prolonged treatment in the US, Koikai made her first return to the grand stage on Saturday, February 16, at the Kenyatta International Convention Center (KICC).
The celebrated Reggae femcee was given a welcome fit for the show's main artiste, Jamaican maestro Buju Banton.
"It has been four years. Photos of me in tubes went viral and many thought I wasn't going to be back," she stated.
She went on to make a startling confession when she informed Reggae fanatics that she was actually performing with 1 and 1/2 set of lungs, with an entire half of one of her lungs having totally collapsed.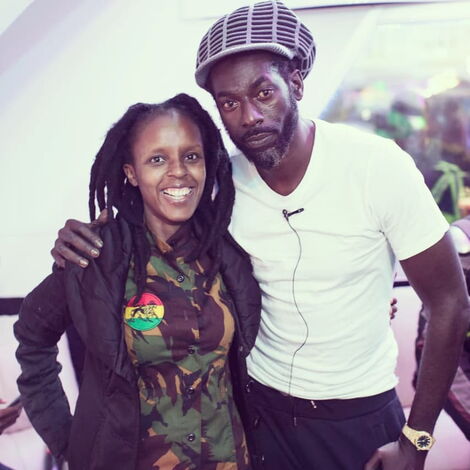 Jahmby Koikai (Left) and Jamaican Singer Buju Banton strike a pose on February 16, 2020
Related